2021 CAP Distinguished Patient Care Award
Established in 2006, the CAP Distinguished Patient Care Award recognizes and honors a member of the College of American Pathologists who has made an outstanding contribution to patient care. It represents behavior that, when emulated, enhances the practice of pathology. In addition, this award reflects the mission, vision, and values of the CAP. The CAP presents the award when merited, not necessarily on an annual basis.
Mary E. Fowkes, MD, PhD, FCAP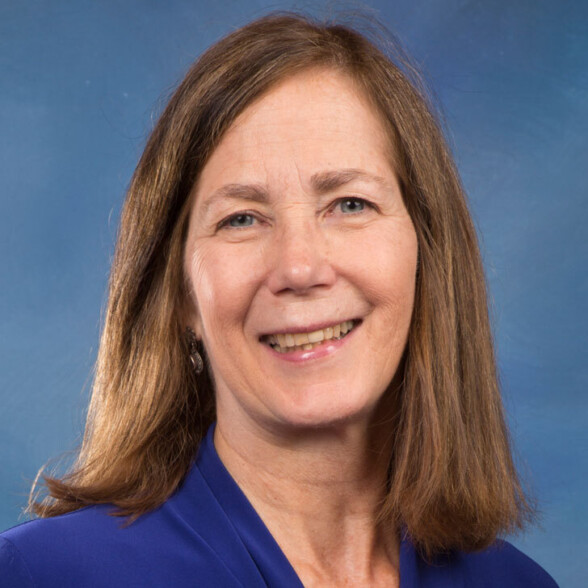 The College of American Pathologists honors Mary E. Fowkes, MD, PhD, FCAP, with the 2021 CAP Distinguished Patient Care Award for her passionate dedication to patient care by advocating for scientific discovery through autopsies. As a neuropathologist and forensic pathologist, she served as a diagnostician, mentor, teacher, researcher, and friend throughout her career.
In her most recent work at Mount Sinai Hospital in New York City, Dr. Fowkes was a key member of the team that, through groundbreaking studies, triggered a key shift in treatment protocols for critically ill patients with COVID-19. Dr. Fowkes not only led and supervised these important studies, she also volunteered to extract most of the brains herself, risking her life for her dedicated belief in the role of autopsies in advancing both clinical and research medicine.
Dr. Fowkes's commitment to patient care was reflected through her leadership roles, including serving as a governor of the CAP and as president of the New York Society of Pathologists.
Dr. Fowkes earned her BS degree in the SUNY College of Environmental Science and Forestry in 1977. Following graduation, she pursued multiple career paths and had two children before resuming her studies in 1992 at SUNY Upstate Medical University, going on to obtain an MD and PhD degree in 1999. She did her anatomic pathology residency at Beth Israel Deaconess Medical Center, part of Harvard Medical School, in Boston. She went on to pursue a fellowship in neuropathology at New York University. In 2006, she accepted her first faculty position at Mount Sinai. According to Dr. Daniel Perl, then director of neuropathology at Mount Sinai, Mary "added enthusiasm and joy to her work, and was excellent from the very first day."
Except for a brief hiatus in private practice in Kentucky, Dr. Fowkes stayed at Mount Sinai for the remainder of her career, eventually becoming professor of pathology, director of both the neuropathology and autopsy division, and program director of the neuropathology fellowship. She had a curious scientific mind and an uncompromising attitude to doing as many autopsies as possible to produce something that was unique.
Dr. Fowkes passed away in November 2020. She is survived by her mother, Isabel Fowkes; her son, Derek Treatman, and his wife, Leah Gatt; her daughter, Jacquelyn (Jackie) Treatman; and brothers John and Mark Fowkes. She will be deeply missed.
---