2021 CAP Laboratory Accreditation Program Service Award
The CAP Laboratory Accreditation Program Service Award honors the memory and work of Major General Joseph M. Blumberg and recognizes a member of the College of American Pathologists (CAP) who has contributed exceptional and outstanding service to the CAP's Laboratory Accreditation Program.
Gregory A. Gagnon, MD, FCAP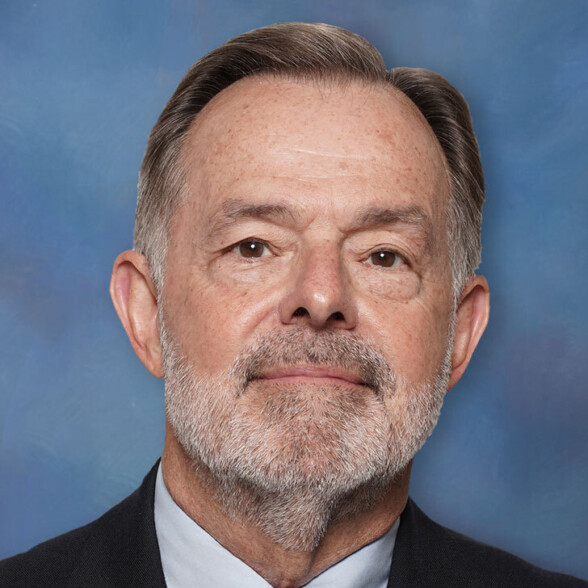 The College of American Pathologists honors Gregory A. Gagnon, MD, FCAP, with the 2021 CAP Laboratory Accreditation Program Service Award in recognition of his numerous contributions to the Laboratory Accreditation Program (LAP) over the years.
Dr. Gagnon began his involvement with the CAP's Laboratory Accreditation Program in the late 1980s and early '90s, serving on several inspection teams as a member and team leader. He was appointed as LAP state commissioner for North Carolina and deputy regional commissioner from 1997–2000. He followed that role with an exemplary tenure as a regional commissioner for North Carolina, South Carolina, Virginia, and West Virginia from 2000–2009. During this time, he got to know the pathologists and laboratorians in these states as he judiciously assigned, reviewed, and adjudicated hundreds of laboratories.
Dr. Gagnon served on the Commission on Laboratory Accreditation from 2000–2011 and from 2016–2020. He was a member of the inaugural Council on Accreditation from 2005–2010. He was also a member of the CAP Inspection Process Committee from 2006–2011 and served as chairman from 2008–2011. In 2012, Dr. Gagnon was appointed to the Accreditation Education Committee and assumed the role of chair from 2017–2020, concurrently serving on the Council on Education from 2017–2020. He continues his active LAP involvement as a current member of the Complaints and Investigations Committee.
To date, he has performed more than 175 inspections throughout the world, and he continues to actively participate as an inspector and team leader. He is a diligent and thorough inspector who assiduously investigates while he teaches at each event. His creative thinking, diplomacy, participation, enthusiasm, and hard work has made the inspection and accreditation processes better each year.
Dr. Gagnon is an excellent educator and is a passionate, competent, and talented physician who has embraced various aspects of the accreditation program. He takes his role in inspection, accreditation, and education seriously and is committed to making well-informed contributions to the program.
Dr. Gagnon is a retired pathologist from the Department of Pathology, Brody School of Medicine, at East Carolina University in Greenville, North Carolina.
---