2021 CAP Outstanding Educator Award
The CAP Outstanding Educator of the Year Award, established in 2018, recognizes outstanding performance and significant contributions in the advancement of professional development opportunities for pathologists and laboratory professionals. It is presented to an individual who has consistently demonstrated outstanding performance as faculty for a College of American Pathologists (CAP) education activity and/or has made outstanding contributions in the development of education activities for pathologists and/or laboratory professionals.
Robert D. Hoffman, MD, PhD, FCAP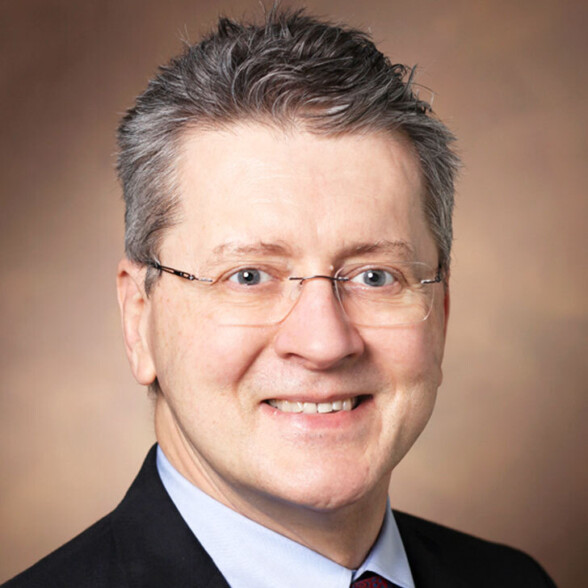 The College of American Pathologists presents Robert D. Hoffman, MD, PhD, FCAP, with the 2021 CAP Outstanding Educator of the Year Award in recognition of his achievements in advancing graduate medical education as a leader, influencer, mentor, planner, and faculty member.
Dr. Hoffman has served as a residency program director for over two decades, first at Case Western Reserve University from 1997 to 2009, then at Vanderbilt University from 2009 to the present. He is a past chair of the Program Director's Section of the Association of Pathology Chairs (2006–2008 and a member of the original Pathology Milestones Working Group.
Dr. Hoffman served as a member (2013–2017) and then chair (2017–2019) of the CAP Graduate Medical Education Committee (GMEC). He is a mentor and leader to early career pathologists. He championed and led the design and development of the CAP-Association of Pathology Chairs Program Directors' Toolbox, which offers residency and fellowship training program directors and faculty on-demand access to educational content, program administration tools, and other resources to share knowledge and innovative practices across institutions. He launched the GMEC's focus on studying pathologist pipeline issues by working with the American Association of Medical Colleges to obtain data on medical student entry to pathology over a 10-year period. This led to two research efforts: The Pathology Interest Survey and the Medical School Curriculum Study.
Dr. Hoffman also served as an active member of the Council on Education from 2017–2019 and was a key contributor to the member advisory group that guided development of the Work Hard/Play Hard conference concept approved in July 2018.
Dr. Hoffman serves as professor and vice chair for graduate medical education in the Department of Pathology, Microbiology and Immunology at Vanderbilt University. He also serves as director of the Vanderbilt Pathology Residency Training Program and provides administrative oversight for 12 pathology fellowships.
---