2021 CAP Outstanding Service Award
The CAP Outstanding Service Award Established in Honor of Frank W. Hartman recognizes a Fellow of the College of American Pathologists (CAP) for outstanding service to a single CAP program, project, or related endeavor, generally over a long period of time. The award honors Frank W. Hartman, MD, FCAP, the CAP's first president. The CAP presents this award when merited, not necessarily on an annual basis.
Paul Bachner, MD, FCAP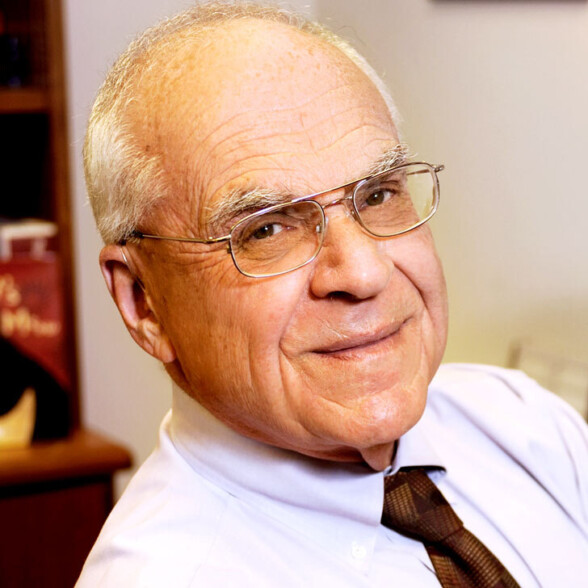 The College of American Pathologists presents Paul Bachner, MD, FCAP, with the 2021 CAP Outstanding Service Award. Dr. Bachner is recognized for his decades of extensive contributions to and leadership within numerous areas of the organization.
Dr. Bachner's commitment to the CAP began in the 1960s as an inspector, domestically and internationally, for the laboratory accreditation program. He served as chair, member, and advisor of the Accreditation Committee from 2010 to 2019 and served on the Commission of Laboratory Accreditation from 1985 to 1991 and again in 2018. He also was one of the original founders of the Q-Probes program, a quality assurance program that is widely accepted for accreditation purposes.
His passion for his profession and commitment to the CAP were evident while he was serving as a member of the Board of Governors from 1991 to 2002 and during his tenure as CAP president from 1999–2001. Other notable leadership activities include: chair, Strategic Planning Committee; chair, Council on Practice and Education; chair, Elections Oversight Committee; chair, Nominating Committee; chair, Strategy Management Committee; chair, Council on Education and Membership Services; chair, Ad Hoc Committee on Medical Outcomes; vice chair, Education Committee; member, Accreditation Education Committee; and member, Finance Committee. Dr Bachner represented the CAP as a member of CLIAC (Clinical Laboratory Improvement Advisory Committee of the Centers for Disease Control) from 1992 to 1995. One of Dr. Bachner's most recent contributions to the CAP includes serving as principal author and senior editor of the CAP 75th anniversary book.
Dr. Paul Bachner is a professor in the Department of Pathology and Laboratory Medicine at the University of Kentucky in Lexington, where he served as director of laboratories from 1993 to 2017 and as chair of the department from 1997 to 2012.
---