2021 CAP Pathologist of the Year Award
The CAP Pathologist of the Year Award honors a CAP leader for outstanding contributions to the field of pathology and to the programs and activities of the College of American Pathologists.
W. Stephen Black-Schaffer, MD, FCAP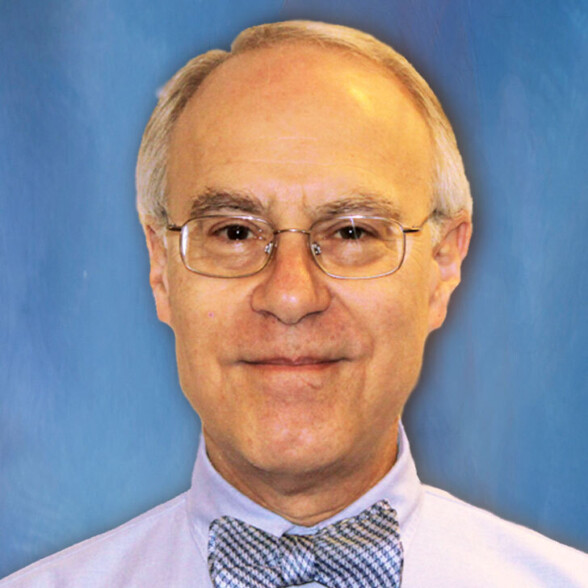 The College of American Pathologists presents W. Stephen Black-Schaffer, MD, FCAP, with the 2021 CAP Pathologist of the Year Award in recognition of his long and distinguished career in pathology.
During his 30 years as a CAP member, Dr. Black-Schaffer has served on many committees, councils, and taskforces. He is currently chair of both the Policy Round Table Workforce and Graduate Medical Education Workgroup and the Economic Affairs Committee. He also serves as an advisor to the Quality and Clinical Data Registry Affairs Committee and is an executive committee member of the Council on Governmental and Professional Affairs. In addition, he serves as vice chair of the Interorganizational Pathology Physician Survey Taskforce and is a member of the Cross Council Molecular Working Group.
Throughout his career, he has assumed local and national leadership roles while pioneering two key initiatives that are vital to pathology.
One of Dr. Black-Schaffer's initiatives is pathology education, ensuring rising generations of pathologists will be prepared for the future practice of pathology. He served as a member of the initial Accreditation Council for Graduate Medical Education (ACGME) pathology milestone project teams, providing a critical roadmap for pathology training. He chaired the American Society of Cytopathology Taskforce on Cytopathology Qualifications for Pathology Residency Programs. He has helped assess, explain, and communicate the importance of graduated responsibility to his academic colleagues. He is an active participant in the joint CAP and Association of Pathology Chairs investigation of entrustable professional activities in pathology.
Dr. Black-Schaffer's coequal focus is on advocacy, specifically, ensuring pathologists get paid for the work they do. He has been the Massachusetts representative to his regional Medicare Contractor Advisory Committee since 1992. As chair of the Economic Affairs Committee, he has effectively explained the importance of fair pathology reimbursement to federal regulatory authorities and congressional staff, as well as to private payer medical directors. He has pulled together subject matter experts and leaders across medical disciplines to advance key pathology-focused health care initiatives.
Dr. Black-Schaffer is an associate professor of pathology at Harvard Medical School. He is an associate chief of pathology and director of the Pathology Residency Training Program at Massachusetts General Hospital.
---