2021 CAP Resident Advocate Award
The College of American Pathologists (CAP) Resident Advocate Award, established in 1990, recognizes outstanding contributions to and support of pathology residents and fellows.
Nicole D. Riddle, MD, FCAP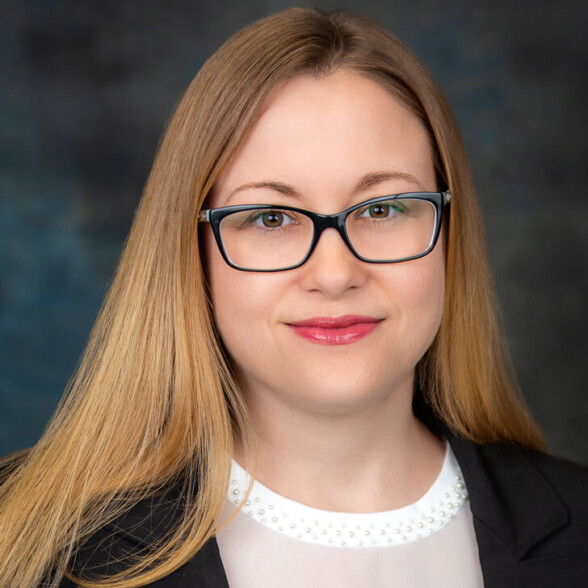 The College of American Pathologists presents Nicole D. Riddle, MD, FCAP, with the 2021 CAP Resident Advocate Award in recognition of her dedication to resident education, mentoring, and pathology, which ensures the future of the specialty.
Dr. Riddle served as chair of the Residents Forum Executive Committee after serving four years as alternate delegate and delegate to the American Medical Association's Resident & Fellow Section. She has an extensive track record within the CAP; she is currently: a member of the Surgical Pathology Committee and Digital Content Committee; a co-founder of the Residents Forum/House of Delegates networking action group; a delegate for Florida within the House of Delegates (HOD); a member of the Engaged Leadership Network; a member of the HOD Member Research and Practice Management Member Research panels; and an abstract reviewer and poster judge. She has also served on the New in Practice Committee, HOD Steering Committee, and the Council on Membership and Professional Development.
Dr. Riddle's commitment to pathology extends beyond the CAP. She is extensively involved as an advocate for pathology within the American Medical Association, where she is a delegate to the AMA's House of Delegates. She also participates in various capacities with the American Board of Pathology, Association of Pathology Chairs, COLA, Digital Pathology Association, Florida Society of Pathologists, and United States and Canadian Academy of Pathology.
She regularly utilizes social media to engage residents worldwide and frequently provides educational content with practical applications and board-relevant advice. She has also curated content to assist residents transitioning from training to practice and on the topic of what to expect as we further integrate artificial intelligence and machine learning into the practice of pathology.
Dr. Riddle has received numerous awards for excellence in leadership, academia, and research. In recent years, she was recognized three times by The Pathologist magazine's Top 100 list and was included on the American Society of Clinical Pathology's Forty under 40 list. She is regularly sought after to provide insights not only focused on pathology education, but also regarding diversity and inclusion in leadership, wellness, self-valuation, disability awareness, and the importance of effective communication. Her scope of expertise stretches far beyond the breadth of pathology. She is an invaluable resource for residents and a model of excellence for pathologists in training to emulate.
Dr. Riddle is a senior pathologist for Ruffolo, Hooper, and Associates. Additionally, she is an associate professor and an associate residency program director for the anatomic pathology/clinical pathology residency program, as well as a program research liaison at the University of South Florida Health Morsani College of Medicine.
---