2021 CAP Staff Outstanding Achievement Award
The College of American Pathologists established the CAP Staff Outstanding Achievement Award in 2015 to recognize employees whose contributions during their career have greatly impacted and supported the growth and improvement of the College of American Pathologists, including its staff, its members, and patients.
Mary Kennedy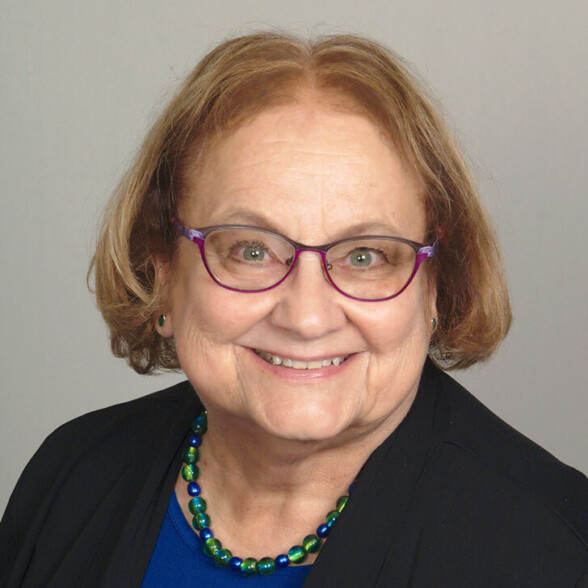 The College of American Pathologists presents Mary Kennedy with the CAP Staff Outstanding Achievement Award for her significant contributions to the CAP over the years.
Mary joined the CAP in 1995 following the start of her career in cytotechnology and laboratory management. Her initial work was in support of the gynecologic cytology proficiency testing (or PAP) program, non-gyn program, PIP and included serving as primary staff to the Cytopathology and Surgical Pathology committees. She was responsible for educational and technical support of program customers, as well as of the committees, and was a subject matter expert for the rewrite of the systems supporting the PAP programs.
Mary joined the CAP SNOMED team in 1999, which led to her assuming the role of oncology services manager within SNOMED Terminology Solutions. In 2010, she joined the National Cancer Institute program Cancer Human Biobank, or caHUB, at the National Institutes of Health in Washington, DC, serving as the pathology informatics programs manager. The following year, she rejoined the CAP as director of clinical informatics initiatives.
Mary has made many impressive accomplishments during her career at the CAP. Notable among these, she:
Developed major grant funding from the Centers for Disease Control and Prevention to support standardized cancer reporting in pathology using the CAP cancer protocols. The funding continues to this day as an important revenue source to support Cancer Protocols and Data Standards efforts in the eCC product offering.
Led development of early educational and marketing material related to standardized pathology reporting, as well as led early CAP efforts exploring the use of standardized reports (CAP cancer protocols) by cancer registries.
In her current role as director of clinical informatics initiatives, Mary supports the IVM Committee, newly merged with the Digital and Computational Pathology Committee. She also continues to serve as primary staff resource to the Informatics Committee. The committee continues to lead in standards development for health IT, with numerous liaisons to international standards setting organizations. Most recently, Mary provided staff leadership for the organizational recognition of, and program development for, artificial intelligence and machine learning as a focus for capability development and advocacy, and she currently supports the new Artificial Intelligence Committee.
Mary is a true expert in pathology informatics and has represented CAP member experts in their work both nationally and internationally. She is widely known and respected outside the CAP for her work and contributions, as well as among members. She is a rare contributor who is knowledgeable, willing to move forward into uncharted territory, collegial and productive, and reluctant to give up until there is truly no hope left.
Mary Kennedy is the director of clinical informatics initiatives at the College of American Pathologists.
---