How Pathologists and Lab Stewardship can Reduce Total Costs of Care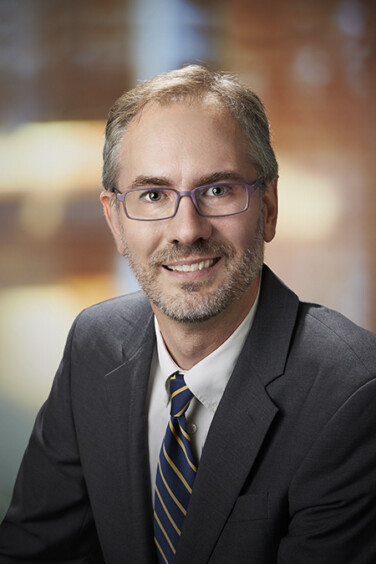 Brian R. Jackson, MD, associate professor of pathology, University of Utah, and medical director for support services, IT and business development at ARUP laboratories, offers this emphatic, clear-cut advice to hospital systems interested in establishing effective Laboratory Stewardship programs: "Focus on the efficiency of the patient's clinical journey. You can't just tell a clinician, 'This is a good test' or 'This is a bad test' without knowing what diagnostic or management problem the clinician is trying to solve." So, according to Dr. Jackson, clinical integration and collaboration are essential: "If you get that clinical collaboration piece right—with pathologists working closely with frontline clinicians and hospital leadership—everything else can fall into place"—as long as the financial measurement system is supportive.
Establishing clear financial thinking, however, remains an intractable challenge within most healthcare organizations. While Dr. Jackson understands why many hospital executives label some labs as cost centers and try to shrink them, and label other labs as profit centers and try to grow them, he rejects the unnuanced conclusion that "cost centers are bad and profit centers are good." In fact, he believes, "…this is an overly simplified dichotomy that reflects very common, but ultimately distorted financial thinking…and which interferes with the development of productive lab stewardship programs."
Integrating costs into the patient journey
Dr. Jackson notes that "the amount laboratories get reimbursed for most tests is a tiny fraction of the overall cost and value in the context of the patient's overall experience." In his definition of a healthy healthcare financial system, the cost of a laboratory test "has a lot more to do with how well integrated it is into the patient journey." For instance, the University of Utah, the University of Pittsburgh, and others have developed activity-based costing models to better reflect the patient experience and reduce costs. Dr. Jackson also lauded the "total cost of care" model developed at HealthPartners in Minnesota, which likewise provides an integrated approach for thinking about costs within the healthcare system.
Capturing value through decentralization
"HealthPartners' accounting model allowed their laboratories to decentralize—and move testing resources, both equipment and personnel to their various multispecialty clinics," said Dr. Jackson. As a result, the system could estimate the cost of a lab test based not just on typical measures, such as reagents and labor, but on the impacts to the overall costs of caring for the patient. While many systems have centralized much of their lab testing, Dr. Jackson says this can introduce costs to other parts of the patient journey: "So you might save $5 running a test in a high throughput, highly scaled central laboratory 10 miles away from the clinic, but the additional turnaround time may cost you far more than the $5 savings."
In a decentralized model, two key benefits ensue, says Dr. Jackson, "First, you can improve patient satisfaction by getting the results right away while the patient's still on-site and spare the patient an extra visit—and second, this approach can speed up clinical decision-making" which can have a huge impact to quality of care and resource use." So while from a traditional lab accounting standpoint, this model increases the cost per test, it decreases the cost per patient.
Dr. Jackson notes that while there's growing consensus that hospital systems need to move beyond traditional department-centric accounting models to improve patient care and reduce system-level costs—here's the rub: "Hospital accounting is interconnected with insurance processes—for instance, consider the situation here at the University of Utah where we've developed an activity-based costing model, but we still haven't transformed care delivery yet—in part because the University of Utah is still highly dependent on fee for service Insurance."
Making a transformative difference
Dr. Jackson believes laboratory stewardship programs can make a difference by initiating collaboration around more cost-effective approaches to diagnosis and management. Moreover, in his view, health systems with more capitated care will be in a position to make faster progress—and therefore, as more and more contracts move toward capitated care or some form of accountable care, having "the right accounting models in place is critical," notes the doctor. "And the lab is a perfect example of where healthcare systems can streamline upstream processes to improve patient and financial outcomes"
In sum, the work pathologists do to optimize testing processes plays a critical role in almost every patient care decision in any hospital system—from getting the right diagnostic information to driving the right therapeutic decisions for patients at the right time. "That's why," says Dr. Jackson, "laboratory stewardship is all about clinical integration of testing processes, supported by financial accounting at the level of clinical processes."
---