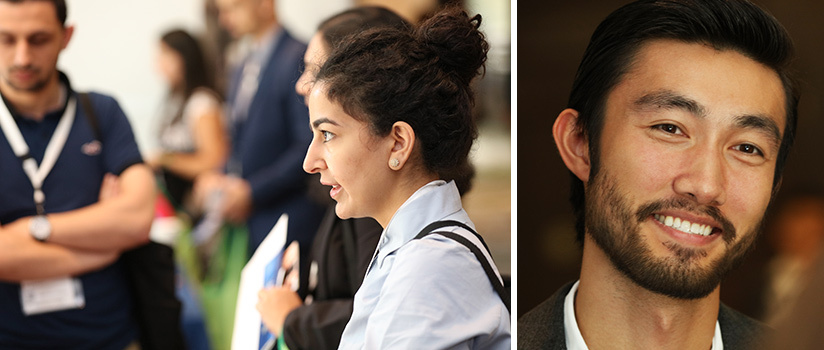 Finding a fellowship program is considered an almost essential step during the first two years of pathology residency. To simplify this process and help you find the right program, we have established a roadmap with specific questions that you need to ask yourself and issues to keep in mind.
We believe that this roadmap will help you along your fellowship journey and wish you the best of luck.
---
Finding the Right Program For You
Ask yourself the questions below as you start on your fellowship-seeking journey:
What are the strengths and weaknesses of the program?
What is the distribution between research and clinical work?
What does the on-call schedules look like?
What research topics does the program specialize in (do these correlate with your interests)?
How many fellows are there each year?
Do they support your current visa status? If not mentioned online, contact the program ahead of time.
The Application Process
Important things to keep in mind as you start applying for fellowships:
Timing: Know when each program is accepting applications. Some programs start the process early, while others do not.
Apply Early: Do not wait to apply. Programs may decide to offer candidates fellowship positions early, so do not delay.
Curriculum Vitae (CV): Review our Curriculum Vitae Tips to build a solid CV as you apply for residency and jobs. And make sure you grammar/spell check your CV.
Personal Statement: Read, and re-read, and have someone proofread. Ensure there are no spelling or grammatical errors. Get some the personal statement tips (PDF) from CAP member Samer N. Khader, MD, FCAP.
Application: Some programs have the standardized CAP application while others have their own. If the program uses the standardized CAP application, contact them beforehand and ask if there are any additional documents required.
Letters of Recommendation (LOR): Ask someone you know who will write you a strong recommendation.
USMLE Scores: Some programs ask for your USMLE scores, have them available.
ECFMG Certificate (IMGs only): Some programs ask for your ECFMG certificate, have it available.
Medical School Transcripts/Dean's Letter: Some programs ask for these, have them available.
Photograph/Headshot: Be sure you to a current, professional photograph ready.
Following Up
Ensure that your documents were received.
Follow-up on your LORs to confirm they were received.
Prepare For the Interview
The interview is the first opportunity for the program directors to get to know the person behind the application. You have already made it this far! The fellowship program has selected you for an interview. You have succeeded in medical school and residency, but now, the subspeciality needs to know if you will fit in, not just with their fellowship, but as a representative for the subspeciality.
The following questions are common ways for the program to get to know you better.

Standard Questions
Have prepared answers or thoughts for the following questions:
First off, do you have any questions for us?
Who is your chair? Does my friend [your attending] still work there? Oh yeah, I know her/him, tell him/her hi from me.
Tell us about yourself.
How was it to train at [your residency program]?
What are your career goals? Private vs. academic?
Why did you choose [insert subspecialty]?
What do you want to get out of this fellowship?
You presented at a conference last year, please tell us about it.
Tell me about one of your research projects (usually they will go for the most recent one).
What questions do you have?
Why are you considering this location?
What would you like to get out of this fellowship? Are there areas you would like to concentrate on, or improve on what training you had in residency?
We want to make sure you've had an opportunity to ask all your questions - do you have any?
What is your experience in this subspecialty thus far?
Tell us about a time you had a challenging case and rose to the occasion to provide excellent patient care.
What other questions do you have?
Questions Interviewers Are Not Supposed To Ask
In addition to standard interview questions, you also need to understand your rights as a resident and future employee. The American Medical Association and the United States Equal Employment Opportunity Commission outline unacceptable questions that programs should not ask you. In 2020, both the American Medical Association and the College of American Pathologists worked hard to decrease the barriers for women in medicine. Although there have been reports of programs inquiring, neither male or female residents should feel inclined to discuss future family planning.
Any questions in regard to race, religion, sexual orientation or country of origin.
Where else have you applied?
Are you focused on a particular region or are you applying widely?
Are there any other fellowships you are interested in completing?
Are you set to start on July first?
Don't Forget These Tips
Do your homework: Research the residency program and interviewer(s).
Professional attire is a must.
Being nervous is natural—remember to breathe.
External Resources
Fellowship Offer Extended
With no match process, you may run into a situation whereby you have more than one offer with a limited amount of time to accept or decline.
Several factors are important, particularly if none of the offers are from your top choice or you have not received an interview from your top choice yet.

Do you accept and be happy or wait?
Of course, only you can make this decision but recommend careful evaluation of the programs, your goals, and what factors are most important for you.

Always remember to be professional—the programs will undoubtedly have other candidates waiting to hear from them, so communicate promptly with the program directors.

---
The Fellowship Roadmap was authored by the 2019-2020 Residents Forum Executive Committee.