September 28, 2021
In this Issue:
Government Agencies Prepare for Possible Shutdown
The federal government formally urged federal agencies, including the Centers for Medicare & Medicaid Services (CMS), to prepare for the possibility of a lapse in funding and government shutdown. However, the CMS' Medicare Administrative Contractors will still process Medicare claims, and pathologists will receive their reimbursement payments for patient services.
The Office of Management and Budget (OMB) met with federal agencies about government shutdown planning prior to September 30, when congressionally appropriated are set to lapse. On September 21, the House passed a nine-week continuing resolution that would keep federal agencies funded through December 3, but the legislation faces opposition in the Senate.
A 2018-2019 partial government shutdown impacted about 800,000 federal workers and was the longest in US history. According to the Congressional Budget Office, the 35-day lapse cost the US economy about $11 billion.
The CAP continues to monitor the effect of the shutdown on pathologists and relevant government programs and policies.
CMS Repeals Controversial Device Coverage, Asks For Further Input
The CAP is pleased that the CMS will repeal its coverage of medical technology regulation and seek further procedural and implementation clarifications. The CAP and other stakeholders raised questions regarding whether blanket coverage without specific guidance would be beneficial or harmful to Medicare beneficiaries and expressed concerns that the regulation could undermine or circumvent current coverage pathways.
In January 2021, the CMS released The Medicare Coverage of Innovative Technology and Definition of 'Reasonable and Necessary' (MCIT/R&N) final regulation, which would expedite Food and Drug Administration (FDA)-designated breakthrough device once the device received or cleared market authorization. The CAP commented on the initial proposed rule and will submit feedback to the CMS on a new MCIT/R&N regulation to ensure that Medicare coverage includes robust transparency in any process including coding and reimbursement aspects of the MCIT, as well as how the process interacts with current coverage pathways
HHS Allows Provider Relief Fund Reporting Grace Period
With recent natural disasters and the continuing spread of COVID-19, the Department of Health and Human Services (HHS) announced a 60-day grace period for physicians and other providers to comply with their Provider Relief Fund Reporting requirements if they miss September 30, 2021 deadline for the first reporting period. The HHS will not initiate collection activities or similar enforcement actions for non-compliant providers during the grace period.
However, deadlines to use funds and the reporting time will not change. The grace period begins on October 1 and ends on November 30, 2021. Providers who can comply are encouraged to report by the September 30 original deadline. Additionally, providers should return any unused funds after submitting their report. All unused funds must be returned no later than 30 days after the grace period ends, or December 30, 2021.
The CAP had encouraged pathologists to utilize the financial assistance from these federal programs if needed and has provided resources for this and other programs.
Health Disparities, COVID Testing Discussed at Annual Advocacy Town Hall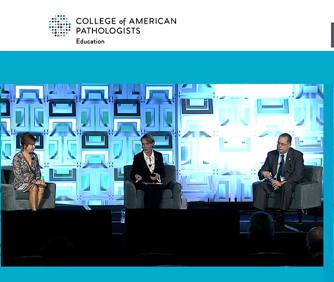 During the CAP 21 Annual Meeting on September 27, CAP members gathered both in person and virtually for a riveting Advocacy Town Hall.
During the session, moderator and House of Delegates Speaker Kathryn Knight, MD, FCAP, asked both CAP President Emily E. Volk, MD, FCAP, and Council on Government and Professional Affairs Jonathan Myles, MD, FCAP, about the CAP's advocacy agenda. In addition, the Advocacy town hall allowed members to ask questions on the latest Advocacy efforts and inquire about current federal issues impacting their practice and reimbursements. The CAP continually works to expand the public policy impact of pathology at the federal and state levels of government by engaging members in advocacy efforts.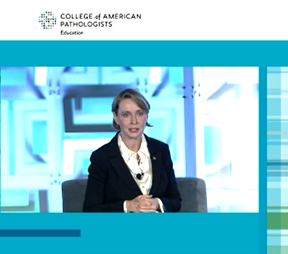 During the 60 minute session, panelists Dr. Volk and Dr. Myles discussed what the CAP accomplished in 2021 since the change of presidential administrations, the status of the upcoming Medicare cuts, threats to private sector payments, and health disparities in our health care system.
CAP President Dr. Volk reviewed the impact of pathologists during the COVID-19 pandemic and how increased communication from pathologists about the importance of valid PCR tests is vital in fighting this virus. She also discussed how the CAP Foundation's See, Test, and Treat program has long-served underserved and underrepresented communities. Additionally, Dr. Volk outlined how pathologists could help with health disparities by ensuring that reference ranges are diverse and include underrepresented individuals when making a diagnosis.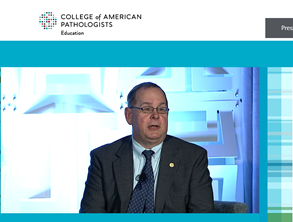 Dr. Myles also discussed the current scope of practice issues as one of the immediate threats facing pathologists today.
By combining grassroots advocacy with events like our annual policy meeting, town hall meetings, and other forums, engaged CAP members help strengthen the profession's influence with policymakers.
Breaking Advocacy News? Check out the Advocacy Twitter Channel
Want up to the minute CAP Advocacy news? Then follow us on twitter at CAPDCAdvocacy, where you will be the first to know about CAP Advocacy wins, see your fellow members engage with congressional leaders on key policies affecting the practice of pathology and, of course, breaking Advocacy news.
Check Out the Advocacy News Quiz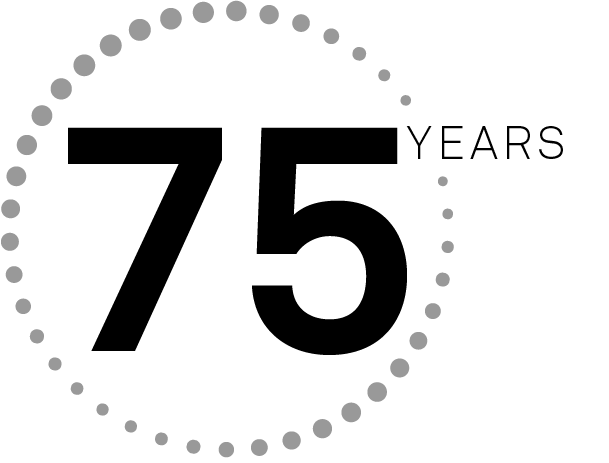 Check out the September Advocacy News Quiz featuring the CAP's 75th Anniversary. Last month almost 100 members took the quiz! Test your knowledge and win a 75th Anniversary prize for completing the quiz.