As you settle into your career, it can be easy to shrug off national pathology meetings: covering service work, balancing travel finances, and having less seniority all make attending more difficult. However, the benefits of national meetings make the challenges worthwhile, and the new in practice can gain valuable experience by getting involved! The CAP annual meeting offers educational experiences in a wide range of disciplines and difficulty levels, current recommendations in changing areas of pathology, opportunities to build skills in leadership or management, and attainable chances to be involved in the national pathology scene.
For many new-in-practice pathologists, it can be intimidating to sign out cases that are out of your wheelhouse. Have you recently been "volunteered" to take blood bank call? Take a course at the annual meeting to refresh yourself on the basics! Terrified of interstitial lung disease? Attend "Forget Your Unease with Interstitial Lung Disease: Top 10 Pearls to Change Your Practice Immediately" at CAP18. Learned you'll be signing out peripheral blood smears and haven't used an oil lens since residency? "Peripheral Blood Lymphoproliferative Disorders: Leukemias, Lymphomas, and Reactive Mimickers" at CAP18 to the rescue!
As I moved into my grown-up job, I had the startling realization that I was now responsible for staying on top of the latest and greatest changes in my field. I was shocked by how quickly I could become out-of-date! While engaging with clinicians and attending multidisciplinary tumor boards helps, I've found attending educational meetings is the best way for me to stay abreast of advancements in my area of expertise, and pathology and laboratory medicine.
CAP18 even offered courses in the 'softer skills' that are imperative as you advance into leadership roles within your group, institution, or corporation. Roundtables (with lunch!) like "Indigestion? Difficult Physicians and How to Deal with Them" and courses "Launching the Young Pathologist: A Forum on the Transition from Pathology Trainee to Effective Pathology Practitioner" and "Can You Hear Me Now? Giving and Receiving Feedback Effectively" are just a few of the offerings designed to improve communication and leadership skills. You can get more information on courses like these here.
One benefit you may not have considered: the CAP annual meeting offers opportunities for both engagement and national exposure to the larger pathology community. You can join the House of Delegates to be involved with changes happening in our profession. You can propose a roundtable or course to broaden your educational horizons and gain national exposure in our field. You can network with other pathologists and develop larger projects or proposals to continue the excitement following the meeting.
Personally, just meeting other new-in-practice pathologists and commiserating about our shared struggles and solutions is one of my favorite parts of attending a meeting like CAP18—and there's a "New-in-Practice/Resident" Lounge, so this fellowship can occur over refreshments!
I hope to see many of you at meetings around the country and in Chicago in October!
---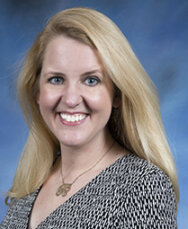 Lauren King, MD, FCAP, is a pathologist at Memphis Pathology Group and resides in Memphis, Tennessee.