A Strategy for Addressing Adversity Makes All the Difference
Adversity is a part of life, having a strategy for difficult situations makes all the difference.
Stuff Happens
So you've made it onto someone's bad side. Your enthusiasm for a new process was received as ingratitude for those who built the practice before you. Or you were passed over for a leadership position you really wanted and felt you deserved. Or you are the leader of the group, and you're getting hammered on your lastest hospital contract negotiations. Or maybe you are being discriminated against because of your age, gender, or race. Whatever the circumstances, you are upset, and work feels hostile. So what do you do now?
Seize the Opportunity
This is your moment. The way we respond to adversity shapes and defines us. Adversity and struggle are unavoidable. Many of us try to live our lives avoiding conflict, making choices that please others, shrinking ourselves into the most compliant person we can be, and still, we find ourselves meeting challenges. If instead of avoiding conflict, we engage the moment with curiosity, we will learn more about ourselves, and we may end up changing our situation for the better.
The Adversity Tool Kit
Over the last 10 years in practice, I have thought a lot about what I need to respond to a difficult situation in the best way possible. I'll share my personal process, and hopefully, it will spark some ideas about what might work for you in a difficult moment.
Be on your side: Make the commitment that you are going to give yourself the benefit of the doubt. Don't jump to conclusions. Find out the facts and respond with accountability, but not martyrdom. Remember, at the end of any conflict, the only person you absolutely have to live with is yourself.
Slow down: You need to respond, but not in a reactive or provocative way. Whatever the conflict is about, take the time to calm down, and try to be a curious fact finder. You might say something like "I know this is important, let me take a few minutes to review everything, and I will get back to you this afternoon" to buy yourself some time.
Cultivate community: We all need someone to call when things get tough, and it is important to have someone you can talk to about work specifically. Empathy is the first step in calming those emotions and moving on to fight another day. Alternatively, an empathetic (trusted) colleague's perspective may be key to figuring out your next steps.
Poetry: I have a whole collection of amazing poems that help me put it all into perspective. We are more than pathologists. For me, poetry reminds me that I am a unique being and that my human experience is multifaceted and important on many levels. Poetry may not be for you, but I recommend finding something that helps you process your thoughts and feelings and gain needed perspective.
Do not give up: As a pathologist, you are the result of countless hours of study, training, and experience. The world needs your skills. Don't throw your confidence out the window because of one person or one mistake. Make adjustments to your process, allow yourself to learn and move on as a better pathologist.
Never forget that we are each a work in progress, and each misstep can be viewed as a chance to learn and grow. Whatever adversity you may be facing, I hope that you are able to seize the opportunity to forge a better path for yourself and that the tool kit helps you along the way.
---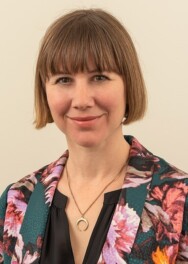 Emily Ann Green MD, FCAP is a practicing dermatopathologist and medical director at Golden State Dermatology Associates Inc. in Walnut Creek, CA. Her interests include neoplastic disorders of the skin as well as organizational behavior and development.