CAP Remembers Dr. Mary Fowkes, A Champion of the Autopsy
March is Women's History Month, a fitting time to spotlight the house of medicine's female contributors, with a special focus on pathology. A former CAP member, the late Mary E. Fowkes, MD, PhD, FCAP, was committed to elevating the specialty of autopsies as a means of scientific discovery; her contributions in this area make her worthy of our remembrance and celebration.
When the SARS-COV-2 pandemic broke out, Dr. Fowkes performed several autopsies on early victims herself, at great personal risk. Though she passed away suddenly in late 2020 from unrelated causes, her work provided important insights into the treatment of COVID-19, improving outcomes for many patients.
Path to Pathology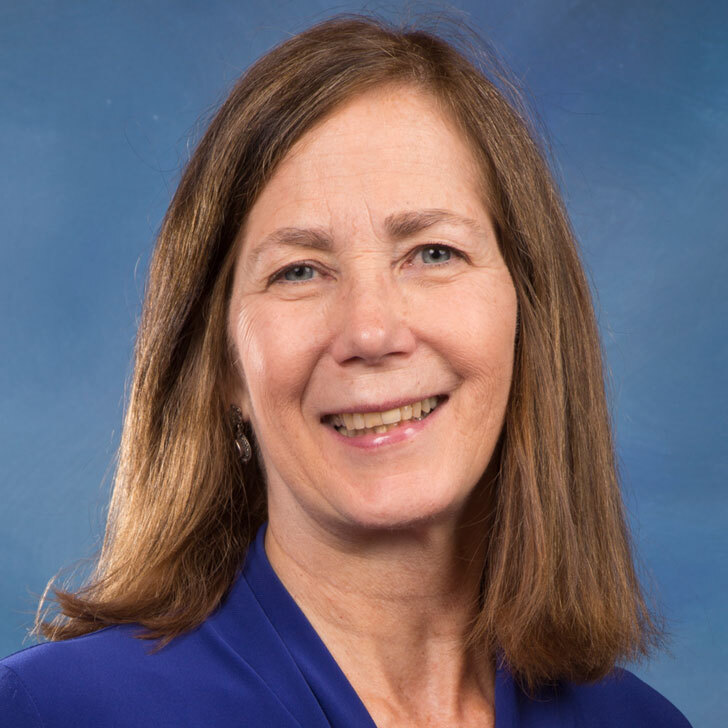 Dr. Fowkes earned her BS degree in the SUNY College of Environmental Science and Forestry in 1977. Following graduation, she pursued multiple career paths and had two children before resuming her studies in 1992 at SUNY Upstate Medical University, going on to obtain an MD and PhD degree in 1999. She did her anatomic pathology residency at Beth Israel Deaconess Medical Center, part of Harvard Medical School, in Boston. She went on to pursue a fellowship in neuropathology at New York University, as well as a fellowship in forensic pathology at the office of New York City's chief medical examiner. The latter role exposed her to the educational power of autopsies and would shape her career path.
In 2006, she accepted her first faculty position at Mount Sinai. According to Dr. Daniel Perl, then director of neuropathology at Mount Sinai, Dr. Fowkes "added enthusiasm and joy to her work, and was excellent from the very first day." In 2012, Dr. Fowkes succeeded Dr. Perl as director of neuropathology and was additionally named director of autopsy services two years later. During her time at Mount Sinai, where she remained for the bulk of her career, Dr. Fowkes championed autopsies as a tool for discovery and pushed to expand the hospital's brain bank.
Autopsies Applied to COVID
In the early days of the pandemic, COVID was primarily considered a respiratory disease. Dr. Fowkes wanted to learn more about the disease and its effects on the body via autopsy, but there was a concern: In 2020, at 66 years of age, she was in the "at-risk" category. Nevertheless, she persisted.
When Mount Sinai began groundbreaking studies on deceased COVID victims in March 2020, Dr. Fowkes was one of the few pathologists on staff willing to perform the procedures at a time when there were still many unknowns about COVID. While she and her colleagues donned head-to-toe protective gear, inherent risks remained. PPE was in short supply, meaning the pathologists sometimes resorted to measures like wearing the same N95 mask for a week at a time. Though unappealing, such sacrifices were essential. Removal of a deceased victim's brain for examination required the use of an oscillating saw, which released aerosolized blood and bone matter into the air. As supervisor and leader of the studies, Dr. Fowkes extracted most of the brains herself.
The team's efforts were not in vain; the autopsy results revealed that COVID affected multiple organs beyond just the lungs. Several deceased victims had microscopic blood clots in their lungs, heart, and liver, and larger, more serious blood clots in the brain—indicating a stroke had occurred. These findings led to increased use of blood thinners in the treatment of COVID to prevent clotting, resulting in improvement in the condition of many patients.
Dr. Fowkes and her team members wrote a paper on their findings, published in August 2021. Additionally, Dr. Fowkes was featured in a segment for the CBS program "60 minutes," in which she showed the evidence of a stroke in the cerebellum of a deceased COVID patient.
Unfortunately, Dr. Fowkes did not live to see the segment, which aired on Nov. 22, 2020. She died on November 15 of that year, from what her family confirmed was a heart attack.
Lasting Impact on COVID Treatment
The invaluable contributions of Dr. Fowkes and her colleagues triggered a key shift in treatment protocols for critically ill COVID-19 patients, changing outcomes for many. Their work deepened our understanding of SARS-CoV-2 and its potential to impact and damage the body beyond the respiratory system. During the uncertainty of the early pandemic, their deep commitment to and selfless undertaking of autopsy procedures was nothing short of heroic.
A long-time CAP member and former governor on the Board of Governors, Dr. Fowkes was posthumously given the CAP Distinguished Patient Care Award in 2021.
"Dr. Mary Fowkes was a trailblazer, dedicated pathologist, true educator, dear friend, and a valued member of the CAP family," says Emily E. Volk, MD, FCAP, president of the College of American Pathologists.
Additionally, in recognition of Dr. Fowkes' contributions to her field, and honoring her continual commitment to excellence, the CAP created the Dr. Mary Elizabeth Fowkes House of Delegates Pathology Achievement Award in 2022. Now in its second year, the award is presented annually to an HOD member who demonstrates commitment to and achievements in bridging state and federal resources to advance the work of pathologists, and/or who excels in the ability to work effectively across various pathology organizations to identify common ground and address issues of concern. The nomination period for the 2023 award is open through May 31.
Dr. Fowkes is survived by her mother, Isabel Fowkes; her son, Derek Treatman, and his wife, Leah Gatt; her daughter, Jacquelyn (Jackie) Treatman; and brothers John and Mark Fowkes.