13 Digital Pathology Codes You Should Use in 2023 and Beyond
If your practice is scanning glass microscope slides to capture images for digital examination and rendering a primary pathologic diagnosis—distinct from direct visualization of glass slides through a microscope—then you need to start using the 13 new add-on CPT codes to capture that additional work and expense. Pathologists using digital pathology technology can now report the new add-on procedures when billing many of their services.
Last year the CAP successfully advocated for the inclusion of new CPT digital pathology codes for 2023. These CPT Category III codes are a temporary set of codes for emerging technologies, services, procedures, and service paradigms and may be used, as appropriate, as add-on codes to certain frequently provided services.
The new digital pathology Category III CPT codes are used to report the additional clinical staff work and service requirements associated with digitizing glass microscope slides for primary diagnosis. Although pathologists may not receive a specific payment amount when using the codes, they will help pathologists, pathology practices, and laboratories appropriately report digital pathology digitization procedures when providing these services to Medicare beneficiaries. The new CPT Category III codes are add-on codes that are reported in addition to the appropriate Category I service code. For example, when billing the code 88305 for a surgical pathology service, you would report the new add-on code +0753T to represent the digitization of glass slides for the microscopic examination.
In order to be recognized by payers in the future, pathologists need to first demonstrate that the technology of digital pathology services has been adopted and used for primary diagnosis. Billing data can also support the development of studies and literature supporting the efficacy of the services.
The CAP advanced the digital pathology codes through the AMA CPT Editorial Panel as part of its proactive strategy to ensure pathologist payment of digital pathology and to create an on-ramp for the application of artificial intelligence. This approach will ensure that the information needed to advance the adoption of these goals in payment and coverage can be collected and documented, to bring this approach to the forefront of patient care. Digitization of glass microscope slides enables remote examination by the pathologist and/or in conjunction with the use of artificial intelligence (AI) algorithms.
However, there are a few caveats. You do not report codes when digitization is used for archival purposes, solely for educational purposes, developing a database for training or validation of AI algorithms, or solely for clinical presentations (eg, tumor board or interdisciplinary conferences).
If your practice is digitizing glass microscope slides for microscopic examination: you need to understand how these new codes are to be used and start billing them. The CAP has now created a webpage with more details on each of the 13 codes and answers to frequently asked questions.
---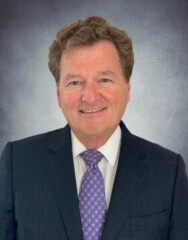 Dr. Ronald W. McLawhon is the vice chair of the CAP's Economic Affairs Committee and a member of the Council on Government and Professional Affairs. Dr. McLawhon is a professor of pathology and director of clinical laboratories at the University of California, San Diego.