How to Advocate for our Specialty
During a brainstorming session of the CAP Digital Content Committee, the topic of advocating for pathology was raised. Through early involvement with my state pathology society, I had quickly become familiar with the non-clinical yet essential role of the pathologist. All too often we encounter misperceptions, not only from the public and patients, but our own clinical colleagues as well. This is reflected in our portrayal on television, struggles at the statehouse, lack of institutional representation, and decreasing participation in medical school curricula.
Seeking to learn more and share these lessons with my colleagues, I sought out an experienced source for my interview. Fortunately, I did not have to look far. Having worked closely with Timothy Allen, MD, JD, FCAP in my training program and state pathology society, I knew he was the one to approach. Dr. Allen has a track record of advocacy for pathology in the CAP and Texas Society of Pathologists. He has practiced in both academic and private settings, and his law background provides valuable insight for navigating the nuances of agencies, organizations, and institutions. Watch the interview to hear firsthand from Dr. Allen on the importance of advocating for pathology.
---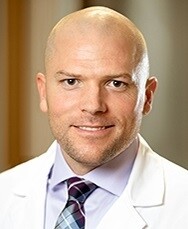 Adam L. Booth, MD, FCAP is an Assistant Professor of Pathology at Northwestern University Feinberg School of Medicine and Northwestern Medicine specializing in gastrointestinal, hepatic, and pancreatobiliary pathology. You can follow @ALBoothMD on Twitter, Instagram, and Facebook.