Welcome to my inaugural RFEC Chair blog post! I'm Adam L. Booth, MD and proud to serve as Chair of the Residents Forum Executive Committee. Through my blog, I will share updates on the activities of the CAP RFEC and the CAP as a whole.
Residents Forum Meetings
I'm thrilled to say we had record attendance at the CAP18 Residents Forum meeting. We put that record-breaking attendance to work in the first ever breakout brainstorming sessions where trainees and medical students shared their thoughts, concerns, and most importantly solutions. The most widely attended sessions discussed recruitment, the pathology pipeline, and leadership. Following the meeting, we set the agenda for the 2019 Spring RF meeting and our agenda for the year, with a focus on leadership in pathology, the job market, financial health, transitioning from training into practice, and medical student engagement.
Spring 2019 Residents Forum Meeting
With those issues in mind, the RFEC sought out Fellows of the CAP that could provide insight and expertise on these topics just as they do at the microscope. The following topics will be presented at the upcoming March 16, 2019 Residents Forum meeting:
Dr. Nancy Young, Chair of Pathology and Laboratory Medicine at Einstein Health Network in Philadelphia, Pennsylvania will speak to leadership in pathology. She will share from her many experiences including current service on the Board of Governors, past chair of the House of Delegates, past president of the Pennsylvania Association of Pathologists, and past president of the American Society of Cytopathology.
Dr. Cindy McCloskey, Assistant Professor of Pathology at the University of Oklahoma Medical Center, will address the job market concerns of residents have. Dr. McCloskey published on professionalism in pathology and will discuss results from the CAP's Graduate Medical Education Committee job market survey.
As residents, we've spent a lot of time just learning medicine, but as you all know, a commonly neglected but essential topic is financial health. To speak on that, we have Dr. Anne Mills from the University of Virginia. Dr. Mills is passionate about educating residents on financial health as demonstrated by her blog and Archives publication, Financial Health for the Pathology Trainee. Dr. Mills talked to a group of residents about IRAs at the Capilano suspension bridge in Vancouver last March.
During the brainstorming sessions, residents expressed concerns about transitioning into practice. We responded with a powerhouse panel of academic and private practice pathologists, including Drs. Stuti Shroff, Nicole Riddle, Emily Green, and Elizabeth Rinehart.
Focus on Medical Students
Here is a question: How often do you reflect on where you've been? More specifically, how did you get to this seat, in this room? How did you become a pathologist? For many of us, that journey began in medical school. And for 2019, a large part of Resident Forum efforts will focus on medical students.
The Decline in Pathology Residency
Jajosky et Al.1 published data in late 2017 demonstrating what we all probably know anecdotally… the rapidly declining number of American medical school graduates applying to pathology residency programs. From 2008 to 2017 we saw a nearly 30% decrease in the number of applicants to pathology from American medical schools. The number of positions filled by these applicants decreased from 77.7% to 50.1%. We had the largest decline compared to 14 specialties in the proportion of residency positions filled by US seniors. A recent AMA newsletter made matters worse by incorrectly referencing a JAMA article stating we have the highest career choice regret of 20 specialties when surveying a small set of PGY2 residents.
So, we have declining US applicants, perpetuated false claims online, and the spotlight on us due to a misleading statement in a high visibility newsletter.
What are we to do?
RFEC's Response
The RFEC is taking these issues head-on.
With the support of CAP leadership, we're reinvigorating the Medical Student Forum, seeking to build on successes like the CAP Foundation Medical Student Travel Awards. We are creating content (articles, videos) the medical student audience. We're charging our Residents Forum delegates with the task of engaging students at their programs to present these materials. RFEC members like myself and Dr. Jason Scapa are taking medical students on laboratory tours. We're engaging students on social media.
We can't battle the negative perception of pathology and trolls individually, but we can provide a home for medical students that has accurate and reliable information on the specialty of pathology– just like the results we as pathologists give our patients. That's why we're working with the digital team to update the Medical Student Forum web page dramatically. The content we produce will be available on this dedicated webpage.
In response to the AMA newsletter, Dr. Morey and I drafted a letter to the editor requesting revisions and clarifications regarding the limitations of the original study. Additionally, CAP Learning staff coordinated a rapid snap survey. In addition to our letter, Dr. Williams and Dr. Barbara Ducatman submitted a letter on behalf of the CAP and Association of Pathology Chairs. I am pleased to tell you at this time our requests were accepted, and the AMA newsletter has since been revised.
References
1Jajosky et al., Fewer seniors from United States allopathic medical schools are filling pathology residency positions in the Main Residency Match, 2008-2017. Hum Pathol. 2018 Mar;73:26-32. doi:10.1016/j.humpath.2017.11.014. Epub 2017 Nov 24. PubMed PMID: 29180247.
---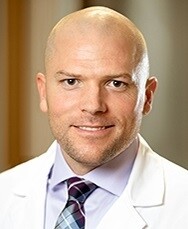 Adam L. Booth, MD, FCAP is an Assistant Professor of Pathology at Northwestern University Feinberg School of Medicine and Northwestern Medicine specializing in gastrointestinal, hepatic, and pancreatobiliary pathology. You can follow @ALBoothMD on Twitter, Instagram, and Facebook.