How to Write a Personal Statement for Pathology Residency Applications
Your personal statement for pathology residency is your story. Your tale. This is your opportunity to share why and how you got to where you are right now in your medical journey.
Your personal statement is not a multi-page thesis or research dissertation with references. Nor is it a regurgitation of your curriculum vitae (CV). Your personal statement should be a brief narrative (500–600 words), starting with a reflection of your personality, achievements, and what brought you to pathology. You will end your personal statement on a high note, with well-thought-out remarks on your goals as a future pathologist and what you hope to accomplish in your residency.
As with any published writing, your work isn't complete once you've written the final sentence. That's why it's crucial to get started sooner rather than later. Put your draft together at least 3–4 months in advance so you can have your friends, colleagues, and mentors review, revise, edit, and make suggestions.
If you're struggling to put pen to paper (or fingers to keyboard), here are a few tips and examples from recently matched pathology residents:
Tip 1: Own your journey
Fess up to all the times you didn't see yourself as a pathologist, and don't pretend to be someone you're not. Nolan Donahue, DO was sure he'd end up anywhere but pathology before going into medical school. But, as he shared in his statement, a cheek swab at a health fair completely changed the trajectory of his career. A story about your honest first impressions of pathology, and the experiences that changed your perspective, is often very relatable to the program directors who will be reading your statement! Stories with unique experiences and viewpoints will work best with this approach.

Tip 2: Get personal to demonstrate your worth ethic
As a new father, David Afework, MD exemplified the value of daily patience, something that crossed over into his academic pursuits in medical school. Show program directors what kind of resident you will be and what you bring to the table by sharing examples from your personal life, hobbies, and extracurriculars. Be sure to keep your statement short, as program directors and interviewers manually review hundreds of applications. Make their lives easier, and make your statement stand out from the rest, by keeping your story engaging and to the point.

Tip 3: Show where you leaned into the specialty
Use your personal statement to demonstrate your commitment to pathology, especially if you had to overcome barriers along the way. Meredith Herman, DO highlighted the leadership positions she took to deepen her involvement and understanding of pathology both on campus and virtually, as well as in a post-sophomore pathology fellowship.
Were you fascinated by a case where a pathologist's diagnosis completely changed the direction of patient care? Did you see a patient's cells for the first time under a microscope following a frozen section? Did you assist with an autopsy and correlate the gross to microscopic findings that solved a case? Demonstrate your "why pathology" through strong, real-life examples of situations in which you had an active role; use your statement to showcase your involvement and understanding of the specialty.

Tip 4: Let your personality shine
It's okay to mention the activities you do outside of medical school, preparing for residency, and studying! Even at age 14, Tiarra Price, DO knew that binge-watching medical diagnosis shows on TV might have foreshadowed a career in diagnosing diseases as a pathologist. Share why you think being a pathologist suits your personality, and how your life experiences have gotten you to this stage. Demonstrate how pathology aligns with your career goals, values, and ambitions, and don't be afraid to have fun with your statement.

Tip 5: Show a different path
If your path to pathology residency didn't follow the same trajectory as others, this is your opportunity to elaborate. As a college athlete, Chris Bell, DO felt too busy to consider medical school immediately upon graduation. What started as a volunteer opportunity turned into a medical technologist career where he met pathology residents. This ultimately inspired him to apply to medical school.
Demonstrating work experience, professional development, and other activities you did before pursuing medicine can show a future residency program that you have what it takes. Don't forget the personal part of your personal statement; your statement shouldn't make the reader cry (like the beginning of the movie Up), but vulnerability is okay.

Tip 6: Highlight experiences that aren't found in your CV
Tell about the barriers you overcame and what they taught you, even if they didn't make it onto your CV. Your statement is a great place to touch on adversities you faced during your journey and to describe how they led you to application day (eg, overcoming failure, time off from medical school, "red flags").
When the COVID-19 pandemic hit, Yasamin Mirzabeigi, MD's observership plans were put on hold. Leveraging the opportunity to work in a pharmacy while studying for the USMLE, Dr. Mirzabeigi leaned on her experience to help her focus even more on pursuing pathology and becoming a trusted member of the clinical care team.

Tip 7: Lean into a (good) metaphor
Residency and medicine can be like many other parts of life. For example, my personal statement focused on playing football as a college athlete. Draw on experiences where you can showcase your specific interest in pathology while also highlighting areas where you demonstrate positive behaviors in everyday situations (eg, handling success, facing defeat, and dealing with difficult people). These experiences can come from sports or other avenues such as art, music, food, etc.
Your personal statement is your story and your story alone. As residency programs review your application and statement, they should have a solid idea of who you are and what you will bring to their program. Let your personality shine through and make it known that you want to be a pathologist.
Thank you to the following recently matched pathology residents for their contributions to this article and for sharing their personal statements:
---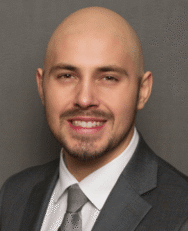 Casey Schukow, DO, is a pathology resident at Corewell Health in Royal Oak, MI. Prior to this, he completed a transitional year internship at ProMedica Monroe Regional Hospital (Monroe, MI). He has contributed numerous pages, articles, essays, and book chapters to multiple websites, including KevinMD, Doximity Op-Med, VisualDx, DermNet New Zealand, StatPearls, PathElective, The Pathologist, and Pathology Outlines. Social media has played a key role in his #Path2Path and his research interests include utilizing its different platforms to promote free, high-quality medical education globally. Prior to his residency training, he graduated from Michigan State University College of Osteopathic Medicine ('22) and attended Hillsdale College ('18) where he earned a degree in Biochemistry. Currently, he serves as an Ambassador for the online platform Knowledge In Knowledge Out, or KiKo.