Pathology Side Gigs: 5 FAQs on Earning Extra as an Expert Witness
Drawing on outtakes from expert-led roundtable discussions at the 2023 Spring House of Delegates Meeting, this series explores potential side gigs for pathologists to earn extra income and put their expertise to work. This first installment features panelists Timothy C. Allen, MD, JD, FCAP, and Hope Richard, MD, PhD, FCAP, and focuses on considerations for pathologists interested in serving as expert witnesses.
---
How do you determine what to charge as an expert witness and to provide legal testimony?
Timothy Allen, MD, JD, FCAP: If you estimate that you'll charge the same hourly rate as the attorney, you might come in too low. You are giving the gift of your time and expertise to the court. It is not easy work. Consider the value of the case in question—a low-profile case with just a few charts to review can differ in fees from a high-stakes case. But in any case, don't undersell yourself.

Hope Richard, MD, PhD, FCAP: Ask around among other physicians about their rates. I don't know of any established going rate. But consider charging varied fees based on the commitment and complexity. For example, charge one rate for chart reviews, another for depositions, and a steeper one if you'll be required to appear in court.

How do you determine what you will testify on?
Dr. Allen: It is best to stick to your expertise. For example, as a pulmonary pathologist I can speak to environmental situations like asbestos-related disease.

Dr. Richard: It's a bit different for me as forensic neuropathologist—there aren't a lot of us. Providing opinions and working with medical examiners is part of our training. But pathologists should remember: You can serve a social value as true medical experts. To decide if you will take a case, first review it. Evaluate it on its merits, and most importantly, determine if you have the time right now to give it justice. You can ask to be paid upfront for that review time.

Do I lose credibility if I agree to only doing defense work?
Dr. Allen: Remember that you serve the court—it's not about the attorney, or the plaintiff vs defendant. Even though you may see yourself on the side of the plaintiff or the defendant, you are truly in service to the court. Keep this in mind because your reputation is on the line. Resist the pressure to push your opinion beyond what you can say as a pathologist. This pressure happens.
Dr. Richard: There is a balance of risks when you are asked to deliver an opinion. To balance those risks, start by asking yourself "what needs to be done for the patient." Don't speculate. Stick with what you know and can say, in your opinion, based on your findings.

Do you have any ethical guidance, like how to determine if something crosses a line?
Dr. Richard: In terms of ethics, it's important to clear your service with your employer or boss. Let your institution know that you're being asked to serve as an expert. Even if it's an independent request that you can perform on your own time, with your own resources, give your boss the benefit of full disclosure. Stress that you are serving a social value—because you truly can deliver on that. But if you cannot serve within the boundaries of your employment requirements, then don't. It's that simple.

Dr. Allen: Stick to what the pathology shows—what you see on the slides and in the facts. Back up your opinion with clinical literature. Attorneys may press for causation, asking you to go on the record that "but for X," the outcome would be different. That's why you need to be confident in your review and the opinion you render. If you know your opinion is a gray area—that the findings are interpretable in different ways—stick to the criteria and emphasize that this as your opinion. Keep your cool and watch the tactics in play so that attorneys do not push your opinion against your own professional judgement.

How do you get started providing expert testimony?
Dr. Allen: Ask around—talk with other physicians and lawyers. But it is vital that as you get started, you protect your reputation along the way. You don't want to become the expert who gets paid to say whatever an attorney asks. Don't fall into that trap. Your reputation is on the line, and if you protect that, you'll benefit from being a straight shooter.

Dr. Richard: I know many pathologists are afraid to get started, but once you've cleared the way at work, there's not much to worry about. But it's not like there's a list.serv—at least not that I know of—so talk with other physicians who do this work. Once you've done a case or two, the word seems to get out.

---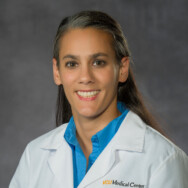 Hope Richard, MD, PhD, FCAP, is an assistant professor of pathology, interim division chair for anatomic pathology, director of autopsy, and the director of neuropathology at Virginia Commonwealth University. Her active participation in autopsy and neuropathology services, including a significant number of forensic neuropathology cases, has provided the opportunity for expert witness experience.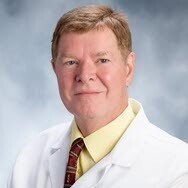 Timothy Craig Allen, MD, JD, FCAP, is professor and chair of the department of pathology at Oakland University William Beaumont School of Medicine and chief of the pathology service line for Corewell Health East. Dr. Allen holds a Doctor of Law degree from the University of Chicago Law School.