Pathology Highlights from AMP 2020
The Association for Molecular Pathology held its Annual Meeting from November 16-20, 2020 in a virtual format. There was a full 5-day program including scientific presentations, plenary sessions, poster presentations, and vendor-sponsored presentations spanning disciplines such as infectious disease, genetics, solid tumors, hematopathology, and informatics.
Highlights from the Scientific Sessions
Genetics
The key plenary session in Genetics was titled "Gene Therapy for Retinal Disorders," presented by Dr. Traboulsi from the Cleveland Clinic. This session provided an overview of inherited genetic disorders as well as a discussion regarding the first FDA approved gene therapy for RPE65-associated retinal dystrophy using an adeno-associated virus vector that introduces the wild-type gene via subretinal delivery. Discussion also included other targeted therapies for various genetic disorders as well as the mechanisms of those therapies. Other key topics presented in the genetics track included genetic laboratory operations (such as transitioning from reference genome hg19 to hg38), guidance for variant classification, and reevaluation and reanalysis of genomic test results. Closer to the lab/provider/patient interface, there were well-attended sessions regarding proactive whole genome sequencing in newborns and genetic testing as an employee benefit.
Hematopathology
The Hematopathology plenary session was titled "Single Cell Insights into Myeloid Neoplasia," presented by Dr. Koichi Takahashi from MD Anderson Cancer Center. This session discussed the technology used for single cell sequencing and demonstrated the potential utility of this approach in providing novel insights into subclonal architecture, mutual exclusivity, and variant-specific drug sensitivity that is not available through bulk sequencing. Dr. Takahashi also explored the role single cell sequencing could play in clinical trial recruitment, enabling 'enrollment' on a per clone basis, rather than per patient basis, into a study which could hasten enrollment and clinically meaningful discoveries. Many of the hematopathology platform presentations covered specific technical uses of next-generation sequencing such as the detection of gene rearrangements and large chromosomal gains/losses.
Solid Tumors
The plenary session for the Solid Tumor track was titled "DepMap: The Cancer Dependency Map Project," presented by Dr. William Hahn from the Dana-Farber Cancer Institute/Broad Institute of Harvard and MIT. At a high level, the presentation challenged the current paradigm of precision medicine of mutation/therapeutic pairing. Rather than the traditional models of testing, he and his colleagues triangulate multiple large-scale datasets to measure and predict phenotype and function of variants to more rapidly generate actionable knowledge of somatic alterations and their impact on tumor growth and metastasis. Other interesting presentations pertaining to solid tumors involved scientific discussions of technologies and applications at the leading edge of clinical implementation such as the evaluation of tumor microenvironment, single cell sequencing, cell free DNA, and tissue stewardship to maximize clinically necessary results from small tissue biopsies.
Informatics
The plenary session for the informatics track was titled "Machine Learning in Health Care" presented by Dr. Stephen Kingsmore from Rady Children's Institute for Genomic Medicine. Dr. Kingsmore discussed the implementation and value of machine learning algorithms in combination with ultra-rapid whole genome sequencing for the diagnosis and acute management of children in intensive care units. A rapid diagnosis is often critical to implement appropriate interventions in this critical patient population but exists in tension with the time required for high complexity diagnostics. Implementation of these algorithms and techniques represent a potential paradigm shift in clinical diagnostics, permitting the diagnosis of rare and potentially novel genetic disorders in as few as 26 hours. Other highlights from the informatics track include presentations sharing best practices to manage and share next generation sequencing data as well as the integration of data from non-NGS data sources to enhance diagnosis and learning.
Infectious Diseases
Unsurprisingly, a significant proportion of the infectious disease presentations were related to SARS-CoV-2/COVID and the pandemic response. The plenary session was titled "Coronavirus Pandemic Updates," presented by Dr. Carlos Del Rio from the Emory School of Medicine. The session highlighted the impact of molecular diagnostics on case identification, tracking and prevention efforts for the pandemic that continues to ravage the world. Highlights included epidemiologic data on the scope of the pandemic, the disparities in outcomes related to race/ethnicity/comorbidities, and the efforts toward vaccine development. The session strongly emphasized the concept that health equity is the key to ending the COVID-19 pandemic and the pandemic itself represents an opportunity for the United States to address and eliminate healthcare inequalities. Non-COVID highlighted topics included novel detection methods for invasive fungal organisms, challenges in molecular based blood culture identification panels, and the utility of NGS based antimicrobial resistance testing.
Additional Sessions
Noteworthy sessions falling outside the five traditional subdivisions included:

Development and validation of NGS assays both as a short course and follow up Q&A session.
Economic impact of public health emergencies on clinical laboratories, including lessons learned from the COVID-19 pandemic.
Ongoing efforts from multiple professional societies advocating for PhD laboratory professionals to be recognized as qualified healthcare professionals, enabling these critical members of the laboratory workforce to be reimbursed for their expertise and care.
All in all, the 2020 AMP Annual Meeting was a success with a focus on real life clinical utility of molecular technologies and assays as critical components of the health care delivery system.
---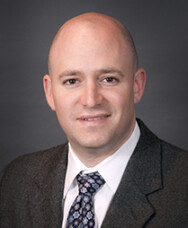 Jordan Laser, MD, is a board certified anatomic, clinical, and molecular genetic pathologist. He is the CEO and founder of Laser Laboratory Consulting. Previously, he served as Chief Laboratory Officer at Everly Health. The laboratory services at Everly Health support a wide range of consumer-initiated at-home tests. Having roots in New York, Jordan spent his first 11 years of practice as a pathology leader at Northwell Health. His expertise includes molecular and genomic medicine, laboratory management, healthcare finance, and standards and regulations.