Pathology Highlights from ASCO 2020
The 2020 American Society of Clinical Oncology (ASCO) annual meeting was held virtually due to the COVID-19 pandemic. Here CAP member Dr. Sophia Yohe reviews a few key studies and abstracts from ASCO 2020 with potential impact to the practice of molecular genetic pathology.
Lung Cancer
1. Osimertinib (Tagrisso) adjuvant front-line therapy for early stage EGFR mutant NSCLC after surgery and chemotherapy (ADAURA)
The Details
Data is based on an interim analysis of patients with stage II and IIIA disease. With prolonged treatment and follow-up (1 to 3 years), disease free survival was not reached for the intervention group and was 20.4 months for placebo for an 83% risk reduction of disease recurrence. T790M resistance mutation didn't develop during treatment.
How It Affects Pathologists
EGFR analysis is useful for a larger group of lung cancer patients to include stage II and IIIA patients. There may possibly be a decrease need for T790M mutation analysis, balanced by an increased need to test for Osimertinib resistance related mutations, such as C797S.
2. Pembrolizumab with etoposide and platinum based therapy for treatment naïve extensive small cell lung cancer showed improved DFS but not OS (KEYNOTE-604)
The Details
There was no effect on overall survival with pembrolizumab added to standard up-front chemotherapy.
How It Affects Pathologists
There is no impact to current clinical practice.
3. HER-2 mutation NSCLC and targeted therapy with an antibody-drug conjugate (DESTINY-Lung01)
The Details
Treatment of advanced HER2-mutant NSCLC with the antibody-drug conjugate trastuzumab-deruxte can led to response rate of 63% and median progression free survival of 14 months, although there is significant toxicity.
How It Affects Pathologists
This study supports testing for ERRB2 (HER-2) mutations in advanced NSCLC.
---
Colorectal Carcinoma
Pembrolizumab for frontline metastatic colorectal carcinoma (KEYNOTE-177)
The Details
Patients with stage IV metastatic CRC who had not had other treatment and had MSI-H by PCR or deficient mismatch repair by IHC were randomized to either immune therapy with pembrolizumab or standard chemotherapy. Progression free survival with pembrolizumab was 16.5 months versus 8.2 months for chemotherapy. (HR 0.60, P = 0.0002)
How It Affects Pathologists
We are likely to see increased demand for mismatch repair deficiency testing and possibly demand for quick turnaround time. As some patients' tumors seem to be resistant to immune therapy, watch for advances in how we can identify this subset.
---
Ovarian Cancer
Olaparib in ovarian cancer maintenance (SOLO2)
The Details
The study evaluated maintenance PARP inhibitor therapy with Olaparib in patients with BRCA-mutant, high-grade serous or endometrioid ovarian cancer who had received > 2 platinum-based therapies with complete or partial response. PFS 19.1 versus 5.5 months and overall survival 51.7 versus 38.8 months were improved in favor of Olaparib compared to placebo. There may be increased development of therapy related AML/MDS.
How It Affects Pathologists
Most ovarian cancers require BRCA1 and BRCA2 mutation assessment. There may be an increase in therapy related AML/MDS, although it is unclear whether this is related to the drug itself or if increased survival allows more patients to develop secondary malignancies (as was observed when Hodgkin lymphoma treatments improved).
---
Breast Cancer
Presence of MAF amplification in breast cancer show lack of response to adjuvant bisphosphonates
The Details
In two studies (AZURE & NSAPB B34) only patients lacking MAF amplification obtained benefit from adjuvant bisphosphonates.
How It Affects Pathologists
Testing for MAF amplification is a new biomarker to personalize breast cancer treatment. Testing was performed by FISH in these studies.
---
Genitourinary Cancer
JAVELIN Immune therapy (PD-L1 inhibition with avelumab) is better than supportive care for advanced urothelial cancer after platinum-based chemotherapy in the frontline setting
The Details
Addition of avelumab to best supportive care after platinum-based chemotherapy for advanced urothelial carcinoma led to improved overall survival (21.4 vs 14.3 months).
How It Affects Pathologists
Although there is no role for testing currently (as this study did not perform testing), in the future there could be a need for testing to refine selection of patients most likely to respond. Especially as another study (IMvigor010) with atezolizumab did not show statistically significant benefit for treating muscle-invasive bladder cancer after surgery, there seems to be room to refine which patients with urothelial cancer receive immunotherapy.
---
Clinical Trials in Progress
Individualized screening trial of innovative glioblastoma therapy (INSIGhT)
The Details
Patients with MGMT unmethylated, IDH R132H negative GBM will be randomized to 1 of 4 different arms: a control group, a group with mTOR inhibition (CC-115), a group with CDK4/6 inhibition (abemaciclib), or a group with tyrosine kinase inhibition (neratinib). Biomarker testing for EGFR, PIK3CA, CDK mutation or amplification is performed.
How It Affects Pathologists
If targeted therapy shows improved outcomes, testing for one or more of these biomarkers may become standard for glioblastoma multiforme.
References
---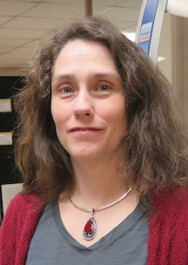 Sophia Yohe, MD, FCAP is an associate professor at the University of Minnesota and medical director of the molecular diagnostics laboratory and of the University of Minnesota's COVID testing lab. Prior to the COVID pandemic, her research interests included improvement of knowledge in the diagnostic, prognostic, and therapeutic characterization of patients with cancer, in particular hematologic neoplasms and she hopes to return to these pursuits within the next six months.