Social Media for Pathologists: 10 Tips & Best Practices for Using Social Media and Growing a Digital Presence
Social Media for Pathologists: 10 Tips & Best Practices for Using Social Media and Growing a Digital Presence
The CAP supports physician-led digital communities. Here are some pro-tips for success!
1. Jump In - If you haven't yet, get started by creating a professional social media account. Be sure to upload a professional photo of yourself, and write a short bio.
2. Take it step-by-step - On Twitter, you can start by aiming to follow three new accounts per day and re-tweeting three posts per day. Following 100 accounts all at once can cause you to feel overstimulated. Slowing down your "new-follows" will allow you to slowly digest the content and hopefully discover your voice.
3. Post something! - Write on a topic that you think adds value to the people you are trying to reach. You can post about an interesting case, a recent professional event, advocacy, or even a personal professional accomplishment. Also, tagging a few colleagues will help boost the content's reach and boost engagement with like-minded colleagues. Overtime, you'll get an idea of who consistently engages with your content and feel encouraged to share more.
4. Expand your professional network - Twitter threads and Instagram posts are a good way to interact with people with whom you may not get a chance to meet or interact with as frequently in real-life. Finding out who is out there and interacting will expand your professional network and can lead to more professional opportunities.
5. Comply with HIPAA - Medical confidentiality is federal law and there's good reason that we go through extensive training to comply with HIPAA. Do not post any content that is identifiable or could be recognized by a patient. Most of the time, this just requires common sense; but if any doubt exists, err on the side of caution. Also, be mindful of any specific institutional policies that may apply at your particular workplace.
6. Be aware of your public presence - Some people say "Twitter is where nuance goes to die." Don't post anything you wouldn't want to be public and be aware of your emotional state when you are posting content. Sometimes, not posting content immediately and scheduling content to be posted at a later time and date (for example, through TweetDeck or another third party application) may be useful.
7. Focus your Attention - Social media algorithms that scroll from the home tab can be addictive by design. Twitter Lists, which can be created and customized by individual users, build silos of high-yield content. Training yourself to build and engage from lists can gradually build a habit of protecting your attention-span from the algorithm. It's a great way to study your new follows closely and extract more value. It's also much more time efficient than blindly scrolling through the home-feed. There are other Twitter add-ons such as TweetDeck, and Twemex which can be helpful. You may also want to mute certain conversations to avoid stretching your attention span too thin and only engage with content that is valuable to your specific professional aims.
8. Write in Public, Build in Public - Writing effectively can be one of the hardest things to do online, just as offline. Therefore, take your time to write your posts. Try not to focus so much on the number of likes and retweets you'll get as interactions through other metrics such as comments and direct messages are just as meaningful, if not more.
9. Be Ethical, Have Integrity - Your role as a physician does not change in the digital realm. If you adhere to ethical principles online as you would offline – you won't go wrong.
10. Have Fun! - The whole point of digital communities are to celebrate our profession, make new friends, and gain knowledge. If you're not having fun, consider taking a break from your chosen social media platform. Although negative online experiences happen, the majority are positive. Social media, if leveraged effectively, can lead to fellowships, jobs, new creative projects, new friendships and other positive additions to your professional life. Don't be afraid and miss out on the immense benefits of digital communities.
Additional Resources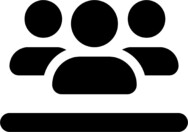 The Digital Content Committee is charged with increasing the visibility and use of member resources and social media channels to drive member loyalty and engagement by leveraging data to better understand the needs of current and prospective members. This committee reports to the Council on Membership and Professional Development.