Twitter Chat Wrap-Up: Diagnosing COVID-19: What Pathologists Need to Know Now
On March 10, 9pm EST, I took over the @Pathologists Twitter handle to host a Twitter chat about what pathologists need to know about their role in diagnosing and treating patients suspected to have contracted COVID-19.
I was joined by expert guests Bobbi Pritt, MD, FCAP (@ParasiteGal) and Michael Mina, MD, PhD (@michaelmina_lab). The CAP's Advocacy office (@capdcadvocacy) participated to address any regulatory issues.
Below are some highlights from the hour-long discussion. Also, be sure to scroll to the bottom of this blog to view additional resources related to COVID-19.
---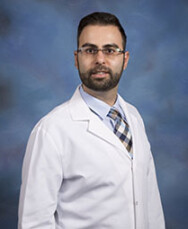 Ziad M. El-Zaatari, MD, is a fellow in Surgical Pathology and former GU/Renal fellow and AP/CP resident at Houston Methodist Hospital in Houston, Texas. Dr. El-Zaatari is a junior member of the College of American Pathologists' Digital Content Committee and member and past Chair of the Texas Society of Pathologists' Digital Content Subcommittee. He can be found on Twitter as @ziad_zaatari.