Twitter Chat Wrap-Up: Ramping Up Your Lab's COVID-19 Testing Capabilities – Best Practices & Lessons Learned
On March 31, 9pm EST, I took over the @Pathologists Twitter handle to host a Twitter chat about the challenges that pathologists are facing (and overcoming) as more laboratories implement COVID-19 diagnostic testing amidst a global pandemic.
I was joined by expert guests Bobbi Pritt, MD, FCAP (@ParasiteGal) and Donald Karcher, MD, PhD (@DonKarcherMD). The CAP's Advocacy office (@capdcadvocacy) participated to address any regulatory issues.
Below are some highlights from the hour-long discussion.
---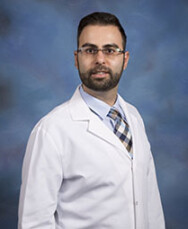 Ziad M. El-Zaatari, MD, is a fellow in Surgical Pathology and former GU/Renal fellow and AP/CP resident at Houston Methodist Hospital in Houston, Texas. Dr. El-Zaatari is a junior member of the College of American Pathologists' Digital Content Committee and member and past Chair of the Texas Society of Pathologists' Digital Content Subcommittee. He can be found on Twitter as @ziad_zaatari.