Twitter Chat Wrap-Up: Leading/Thriving/Coping During a Crisis
On March 23 at 9pm EST, the CAP's Digital Content Committee (DCC) hosted a Twitter Chat (#capchat) to discuss how we confronted the numerous and historic challenges over the past year. Dr. Riddle took over the @Pathologists Twitter handle and was joined by expert guests Anne Mills, MD, FCAP (@AnneMillsMD); Christina Arnold, MD, FCAP (@CArnold_GI); and Eileen McKay, MD, FCAP (@emckaymd).
Below are some highlights from the hour-long discussion.
---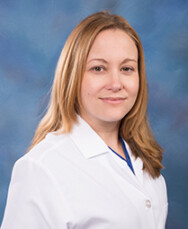 Dr. Riddle is a senior pathologist for Ruffolo, Hooper, and Associates, providing services at Tampa General Hospital, the academic center for the University of South Florida (USF) Health Morsani College of Medicine, where she is also the pathology residency site director. There, she does general anatomic pathology with a focus in bone and soft tissue, neuropathology, and dermatopathology. She is also associate professor, associate residency program director, and program research liaison for the USF Health Department of Pathology and Cell Biology.

Heavily involved in organized medicine, Dr. Riddle is active within the CAP, the American Medical Association, the United States and Canadian Academy of Pathology, and her state pathology and medical societies. She has a special interest in high reliability medicine and creating a culture of quality and patient safety. Dr. Riddle was selected for the American Society for Clinical Pathology's 2018 40 under Forty "Top Five" and Pathologist Magazine's "Power List." In 2021 she was honored with the CAP Resident Advocate Award.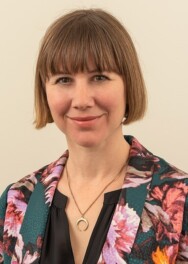 Emily Ann Green MD, FCAP is a practicing dermatopathologist and medical director at Golden State Dermatology Associates Inc. in Walnut Creek, CA. Her interests include neoplastic disorders of the skin as well as organizational behavior and development.