July 13, 2021
In this Issue:
HHS Releases First 'No Surprises' Interim Final Regulation
On July 1, the departments of Health and Human Services (HHS), Treasury, and Labor issued regulations implementing portions of the No Surprises Act that bars surprise billing. The CAP had provided key recommendations to HHS as the regulations and related guidance will go into effect on January 1, 2022. In its recommendations, the CAP has argued that strong regulations are needed to prevent health plan manipulation. The CAP further asked the regulatory agencies to "support an equitable and balanced system for resolving payment disputes, to ensure fair reimbursement for out-of-network services and an (IDR) process that is accessible to all." The No Surprises Act, which became law in December 2020, included several provisions advocated for by the CAP.
The HHS stated that interim final regulation was needed as it would be "impracticable and contrary to the public interest to delay putting the provisions in these interim final rules in place until after a full public notice and comment process has been completed." However, the agencies are accepting comments through September 7. The CAP remains engaged in implementing the No Surprises Act and will provide its comments prior to the deadline.
The interim final regulation addressed only part of the No Surprises Act, including areas where Congress set a specific statutory rulemaking deadline of July 1, 2021. Topics in this regulation included:
Patient cost-sharing protections
Notice and consent standards for waivers
Rules for calculating the "qualifying payment amount"
Disclosure requirements
Complaints processes
The CAP had asked for clarification regarding the geographic regions and insurance markets used to calculate the qualifying payment amount, which HHS provided, and stressed that insurers must provide related information to physicians. The HHS agreed and required that insurers "make certain disclosures [including the qualifying payment amount] with each initial payment or notice of denial of payment." Additionally, the HHS agreed with several CAP recommendations and asked for additional feedback, which the CAP will provide. Of note, the agency was clear that they will specify additional standards on insurers if they become aware "of instances of abuse and gaming."
Additional rulemaking from the federal government is expected later this year for the remaining parts of the legislation, such as the IDR process and price comparison tools.
UnitedHealthcare Delays Test Registration Indefinitely
In a win for CAP Advocacy on private payer issues, UnitedHealthcare announced on July 1 that it would delay implementing the clinical and pathology Laboratory Test Registry Protocol until further notice. In its advocacy with private health insurance plans, the CAP champions policies protecting access to pathology services for patients and protecting against overburdening pathologists with administrative requirements.
CAP leaders previously met with UnitedHealthcare to express opposition to the insurer's laboratory test registry. The CAP leaders had said that the new requirements would interfere with critical diagnostic care to patients and create unnecessary reporting burdens. The CAP urged UnitedHealthcare to cease implementing the program and work with the CAP to address any outstanding needs for information and transparency.
For more information, visit UnitedHealthcare Test Registry page.
Dr. Bryce: How You Can Champion Health Policy with PathPAC
Periodically, CAP Advocacy will feature one of the many CAP members who are champions for pathology in Washington through their PathPAC donations or at the state level through our grassroots and PAC programs. If you would like to get involved, you can join PathNET, contribute to PathPAC, or join your state pathology society.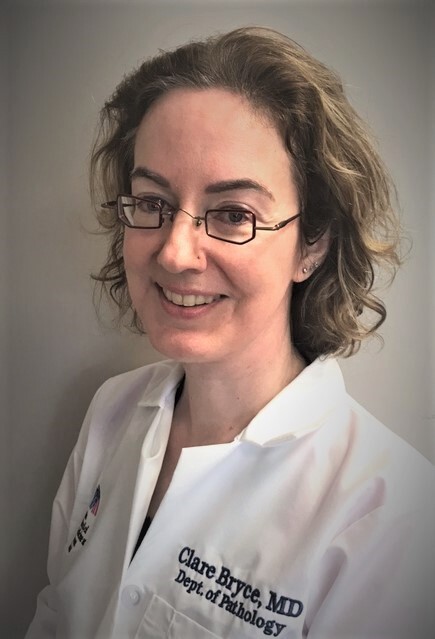 Recently Advocacy Update caught up with newly appointed PathPAC board member Clare Bryce, MD, FCAP, an Associate Professor of Pathology at the Icahn School of Medicine and Director of Autopsy Services at the Mount Sinai Hospital New York.
What drove you to get involved in advocacy?

Several of my CAP mentors have always stressed how important advocacy is for our profession, including Leilani Valdes, MD, FCAP; Kalisha Hill, MD, FCAP; CAP Secretary-Treasurer Rick Gomez, MD, FCAP; and Sam Caughron, MD, FCAP; among others. Now that I have five years of surgical pathology practice under my belt, I feel like it is a perfect time to help give back to our profession through advocacy.
Do you have a favorite memory or experience that stands out in your advocacy work?
My first Hill Day in association with the CAP Policy Meeting was such a fantastic experience. It made me proud of my country, the democratic process, and my profession to make our voices heard. I had a great mentor with Dr. Rick Gomez, who showed the way so that helped calm my nerves, as I'm an introvert pathologist, so this was initially out of my comfort zone!!
What advice would you give to your colleagues to be effective advocates?
Do what you can.
If you can't or don't feel comfortable advocating in DC, give to the PathPAC or communicate your legislators on a grass roots level. We need people advocating for pathology on all fronts, both in their home states and in DC.
If you have an interest in advocating personally, sign up for the Pathologist Leadership Summit. The speakers and more experienced CAP members will guide you along the way.
If you can't go to the Pathologist Leadership Summit and don't know how or what to do to get involved, contact one of the CAP Federal and State Affairs committee members. We are always looking for enthusiastic pathologists to work with us!!
Have you ever done a laboratory tour? If so, was there anything that surprised you or are there any tips you would like to share with your colleagues?
No. But I would love to do one in the future.
Why did you choose to donate to the PathPAC?
Supporting advocacy for our specialty, both monetarily and through volunteer service, is a professionalism issue. If you want to be a professional, you must make legislators know how and why your work is so important to the US and their constituents (also known as "our patients").
Advocacy Win: Florida Enacts Genetic Privacy Law Amended by Florida Pathologists, CAP
Gov. Ron DeSantis signed genetic privacy legislation (HB 833) that the Florida Society of Pathologists (FSP) and the CAP amended to protect the scope of practice for pathologists and eliminate unnecessary burdens. The CAP collaborates with state pathology societies to ensure state laws regarding laboratory personnel have a scope of practice consistent with their education and training.
Gov. DeSantis signed the new law, which dictates the unauthorized disclosure of genetic information would constitute a criminal felony, on June 29. The law strengthens privacy protections to ensure companies cannot disclose consumer genetic information without the consumer's express consent. The law will take effect on October 1. The CAP partners with state pathology societies to enhance state advocacy efforts that protect pathologists' scope of practice.
The FSP and the CAP worked together to revise the new law to include amendments that exempt DNA samples used for "medial diagnosis and treatment of a patient" when express consent was obtained by a physician who took the specimen or when a CLIA-certified laboratory performed the analysis. The bill protects DNA samples for purposes of conducting quality assessments and improvement activities.
Under Florida law, DNA samples are the exclusive property of the patient "with regard to the collection, use, retention, maintenance, disclosure, or destruction of such samples or analysis results." With the newly revised law, DNA samples are shielded to ensure such samples may be utilized for medical diagnosis and treatment to deliver quality care to patients, without legal obstacles to the practice of pathology.
Massachusetts Pathologists Urged State to Follow Federal 'No Surprises Act'
With assistance from the CAP, the Massachusetts Society of Pathologists (MSP) recently testified in opposition to the establishment of a default out-of-network commercial reimbursement rate for emergency and non-emergency services. The CAP worked closely with Congress and other stakeholders to develop the bipartisan No Surprises Act, creating an equitable arbitration process to determine how much insurers must pay out-of-network providers.
In comments before the state's Executive Office of Health and Human Services, MSP's Immediate Past President David Gang, MD, FCAP, urged state regulators to follow the federal "No Surprises Act," which was enacted December 27, 2020, with bipartisan congressional support.
"The federal law, which does not stipulate a default payment rate, provides a robust arbitration process for resolving claim disputes between health insurance payers and health care providers," Dr. Gang stated at the June 24 listening session.
The federal law balances stakeholder interests to ensure the continued functioning of the commercial insurance market while preserving the economic incentive for health plans to contract with health care providers. "With respect to pathology and laboratory services and the patients we serve, we believe the optimal way to preserve access and high quality in these services is through in-network contracting," Dr. Gang said.
Dr. Gang added that using a default rate for out-of-network payment that is substandard or incentivizes health plans not to contract with pathology and laboratory providers will undermine the basic rationale for maintaining the private insurance market. In addition, an inadequate payment will further aggravate problems of network adequacy.
"To independently craft an out-of-network payment methodology that disrupts the commercial contracting market and favor health insurance plans will only serve to enrich their shareholders and corporate executives," said Dr. Gang. "It is precisely for that reason that the vast majority of states that have enacted out-of-network billing laws over the last five years do not prescribe a payment methodology and were thus conceptually aligned with the No Surprises Act even before its passage last year."
Dr. Gang urged regulators to allow the federal law to take full effect for ERISA and non-ERISA plans before making changes to state law and allow time to evaluate what MSP believes will be a successful transition.
Webinar on August 5 – Proposed 2022 Medicare Payment Regulations Impact on Pathology Services
The Centers for Medicare & Medicaid Services (CMS) will soon release the proposed 2022 Medicare Physician Fee Schedule and the Quality Payment Program regulations, including the Merit-based Incentive Payment System (MIPS). On Thursday, August 5 at 1 PM ET/12 PM CT, the CAP will offer this complimentary live webinar where CAP experts will review the proposed regulation that will impact payment for services and pathologists' participation in the Quality Payment Program.
Webinar presenters will be the Council on Government and Professional Affairs Chair Jonathan Myles, MD, FCAP; Economic Affairs Committee Chair Stephen Black-Schaffer MD, FCAP; Economic Affairs Committee Vice-Chair Ronald McLawhon, MD, FCAP, and Quality and Clinical Data Registry Affairs Committee Chair Diana Cardona, MD, FCAP.
New Advocacy News Quiz Featuring the CAP's 75th Anniversary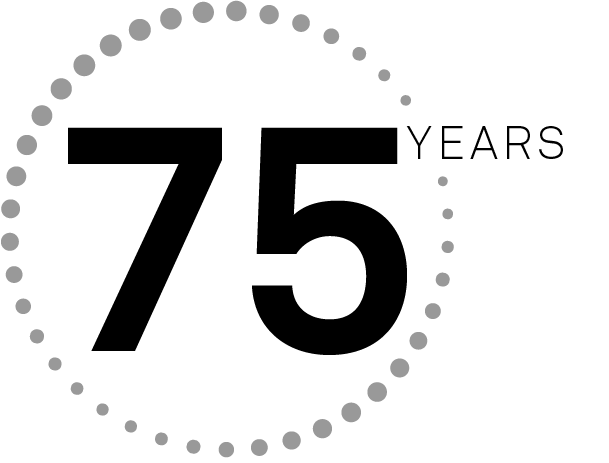 Its July and that means a new Advocacy News Quiz! This month, we feature the CAP's 75th anniversary, with a special prize for the first 50 CAP members to take the quiz. Last month, over 70 pathologists took the quiz. See how you compare against your fellow CAP members' in the July News Quiz and brag about your top scores on social!