CV, CME, and Certifications - Keeping Up with the Extras
Though you've landed the job it's still important to keep your CV, CMEs, and other certifications up-to-date. These tips will help you keep up with the extras.
---
Many new-in-practice pathologists find themselves nervous about their upcoming job; questioning if they have the skills needed to sign out cases, read frozens, and take call without a safety net. But there is a set of important tasks often neglected or forgotten: managing your curriculum vitae (CV), upcoming CME requirements, personal records, and licensure status. While a trainee typically has a GME coordinator to help keep track of all of these items, you may have limited or no support as an attending.

You don't want to be caught flat-footed when your new practice and/or hospital credentialing committee need various documents. You may be audited by state licensures or the American Board of Pathology (ABPath), or a last-minute opportunity for a new job or locum work may present itself. Being on top of these administrative tasks will help you feel more prepared and reduce the stress of compiling these documents last minute.

Curriculum Vitae (CV)
Have you ever met someone who publishes a paper and edits their CV as soon as they get the acceptance email? I'm here to encourage you to become one of these people (or at least close to it!). In order to land the job you did, you needed your CV to be at its most updated version possible. You are now at the perfect starting point to maintain your CV with minimal effort.
Within the first three months of your new job, open your CV and add all the new roles/titles your practice has given you. Save this document to your desktop or the top-level folder you access most often with the date in the file name. Don't bury it six subfolders deep; you need to see it. When things come up - a new role, publication, or even job change - open that document and add to it immediately. After doing this a few times, it will become a habit. When your CV is requested, simply save a PDF copy and send it off.
Should you need help creating an amazing CV, the CAP has you covered with these Curriculum Vitae Tips for Residents.
Maintenance of Certification (MOC) and Continuing Medical Education (CME)
Soon after board certification with the ABPath, you will be added to the board Continuing Certification (CC) program. At the time of writing this article*, the CC program requires quarterly test questions, an annual fee, and maintenance of CME credits. It's important that you update your email address with the ABPath so notifications are going to an address you check regularly.
For quarterly test questions, I recommend adding a calendar event to your phone (right now!) with repeating reminders 1 and 2 weeks out from the following dates: March 31st, June 30th, September 30th, and December 31st. You must log in to CertLink and complete your assigned questions before the end of each quarter. It's ideal to complete the questions as soon as they become available, as the servers have significant latency from all of the site traffic near those due dates. You don't want to be completing them 15 minutes before midnight on the last day (guilty!).
ABPath also requires an annual fee, due at the end of each calendar year. As with the test questions, create a repeating calendar reminder to pay this fee ahead of December 31st.
The current CME requirement for MOC is 70 hours every 2 years. The easiest and most effective method for completing your requirement is with the CAP's Performance Improvement Program (PIP). Not only will you learn a tremendous amount from these cases, but the PIP program alone provides you with 80 hours for AMA PRA Category 1 CME every 2 years - more than enough! If you join a group that does not currently do these, I encourage you to talk the group into ordering them. If you are wanting more case-based CME, the CAP offers a whole list of various cases, including cytology, dermatopathology, hematopathology, and neuropathology.
The most important step that may come as a surprise to the newly graduating is that completing CME does not mean you have the credits. You must separately claim the credit (usually a few additional steps). Furthermore, you have a specific window of time to claim the CME once the task is complete (those lectures you attended a year ago likely won't give you CME credit). The CAP makes claiming credits easy:
Log in to CAP.org.
On the top right, select "Access e-LAB Solutions suite," then "Data Form Data Entry" in the dropdown menu.
Enter your assigned laboratory and find the Kit number associated with your CME activity.
Enter your answer information as requested and then click "Approve and submit to CAP."
Click "Claim CME/CE and Print Certificate" and select the number of hours as appropriate. For instance, you can receive 10 hours of CME credit for CAP's PIP program.
After claiming, your certificate will be generated for you to save.
I recommend keeping a digital copy of all your CME credits, with the number of hours and year completed within the file name of the PDF certificate. Should you ever be audited, you will have this information readily available. Another important detail is to ascertain the requirement for the state license(s) that you now have to maintain. Rules vary from state to state. Arizona, for example, only allows you to utilize CME obtained the year before the year you are applying.
* Verify the specific dates, fees, and CME requirements with ABPath directly.

Practice Updates
I'm a general pathologist that covers a broad range of AP/CP. Many will fall into this category, even after a fellowship, as pathology groups need cross-coverage. Frankly, it is not possible to stay 100% up to date in any field of medicine as the volume of information grows faster than any one person can consume it. With that said, the right approach isn't to just throw in the towel and stop learning the day you graduate.
The first and easiest approach is to learn from the cases you receive. This will provide the greatest benefit to your specific practice. Methods range from online sources (Have you been utilizing the notes section of the CAP cancer protocols? If not, they are extraordinarily helpful), opening a book, curbsiding a colleague, or consulting an expert. Sending a case not only allows for the best possible patient care but helps the sending pathologist continue learning. If you provide the consultant with your specific dilemma or question, they will often explain this in their comment.
Conversely, a broad approach could include watching lectures (pathCast, credible YouTube channels, or even the CAP Annual Meeting). You can even create a topic review schedule for yourself. Additionally, you can attend journal clubs, start one if you don't have one, or read a monthly publication like the archives.
Records
If you haven't undergone the credentials process for hospital privileges yet, you are in for an experience. They will need a copy of essentially every document justifying you are both who you say you are and as educated as you claim to be. Often these committees will want digital copies of your documents in addition to you manually typing them into an online application. The process is quite an ordeal, but it keeps patients safe.
After being credentialed at four hospitals in just one year, my recommendation is to have both digital and physical copies of the documents listed below (which should cover about 95% of requests). Create a "Credentialing Documents" folder on your computer, scan in anything physical like a social security card or driver's license, and keep a copy of everything in the folder. I also recommend adding the expiration date at the end of each document that has one (e.g., "State License exp 1Jul2024"). If you are on a visa, you will need even more documents. Check out these helpful sources for visa pathologists.
CV
Social Security Card
Birth Certificate
Undergraduate diploma
Medical school diploma
Residency diploma
Vaccination records
Driver's license
Board certification
State licensure(s) (wallet and wall certificate)
Basic Life Support (BLS)
Record of CME credit
Malpractice Insurance
Document with school's names, years attended, degree awarded, record's office contact number, and address
Licensure
This is not meant to be an exhaustive list. Every state has different specific licensure requirements and fee schedules. Instead, I hope that by applying some of the above similar principles, maintaining your licensure status will be a breeze. Place a calendar reminder on your phone with 1- and 2-week notifications before your license reapplication is due. As mentioned above, label your state certification with the expiration date. This visual reminder will keep the expiration on your radar.
For most states, it will be a quick application verifying your personal information (contact number and address) and paying a fee. A lot of states will operate with an "at random" audit schedule for CME, so always be prepared. If you have CME requirements that are greater than ABPath's requirements, it can help to make separate calendar reminders. For instance, some states require a few hours of opioid training or human trafficking CME.
Key Takeaways
The support of various GME administrative staff keeping up with your licenses or BLS certification may decrease significantly or even disappear after graduation. It is up to you to create a system to stay on top of your documentation. I find visual and automatic calendar reminders to be the easiest and best method for this practice. Hopefully, by implementing some of these steps, you'll be on your way to a more organized and less stressful career.
---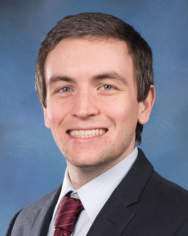 Devin R. Broadwater, MD, is currently third year resident at San Antonio Military Medical Center. Dr Broadwater has interest in medical education. Additionally, Dr. Broadwater has research interest pathology applications of artificial intelligence and deep learning.