Tips for Applying to Pathology Residency
Applying to pathology residency can be an intricate process, with many steps and decisions to be made. CAP Digital Content Committee members Yasmeen Butt, MD, FCAP, Brian Cox, MD, MS, FCAP, Emily Green, MD, FCAP, and Benjamin Mazer, MD, FCAP, participated in an interactive Ask Me Anything (AMA) interview on the Medical School subreddit to help demystify the application process for students.
In the third of this four-part series, you'll find answers to some of the questions that were asked about matching into a pathology residency and the best way to learn more about the specialty of pathology while in medical school.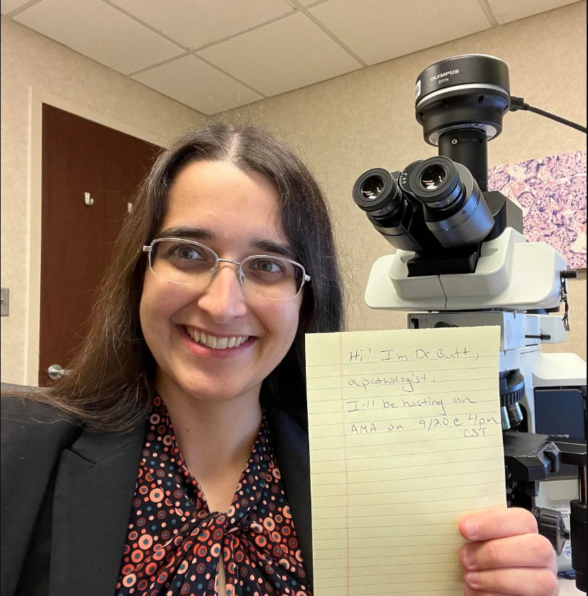 How important do you think having published research is when applying for a pathology residency?
Dr. Yasmeen Butt: I think that having published research is a plus when applying to residency, especially if you are going for a "prestigious" program, but isn't a necessity. There are plenty of excellent pathology residents and pathologists who don't publish. It's not a deal breaker at all if you don't.  

Consider reaching out to your connections or mentors to see if they know of any opportunities. Published research is one way to demonstrate that interest, while also showcasing your writing skills. But it's not an absolute necessity.

I think that one of the most important things in an applicant is a demonstrated understanding of what pathology is as a career, eg, doing rotations and getting shadowing experience. 
Dr. Benjamin Mazer: "Top" academic programs especially value research, so if you have your heart set on training at one of those programs, then some research publications (even one or two) will benefit your application. For other programs, it's less important although people will still appreciate it. You can definitely match at a good pathology program without research.

How many residencies did you apply to and what would you recommend? 
YB: The answer depends on your specific situation. I don't know the exact statistics, but anecdotally, US students might apply to maybe 10 – 15 programs. International graduates may apply to significantly more (even up to 50 programs).
BM: For the average US grad without any serious red flags, applying to 30 programs is enough. It is easier to apply to a greater number with virtual interviews now, so you may consider doing that if you can afford it. As long as you apply to a mix of "reach" and safety programs, you can match. International graduates tend to have to apply to a larger number of programs.

Dr. Emily Green: Pathology is not an overly competitive field, but it depends a bit on your scores and where you want to train, and practice. How many interviews can you afford to go to based on your budget and time off from school? 

I had good scores but still applied to a bunch of programs (12). I got interviews at all and enjoyed interviewing at most. In the end, I could have limited myself to maybe my top 4. 
Something reasonable might be apply to 10, and interview with your top 5. 
Consider your time constraints, too. There are likely diminishing returns; it can be difficult to juggle the applications and interviews alongside your coursework if you're applying to more than you can handle.

Learn more about the exciting field of pathology by joining the CAP for free as a medical student member.

Read the full Ask Me Anything on r/MedicalSchool.  

Read the rest of the series:
---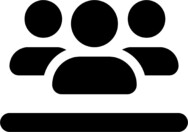 The Digital Content Committee is charged with increasing the visibility and use of member resources and social media channels to drive member loyalty and engagement by leveraging data to better understand the needs of current and prospective members. This committee reports to the Council on Membership and Professional Development.