Tips for Medical Students Interested in Pathology
It's hard to know where to find information about pathology. CAP Digital Content Committee members Yasmeen Butt, MD, FCAP, along with Brian Cox, MD, MS, FCAP, Emily Green, MD, FCAP, and Benjamin Mazer, MD, FCAP, participated in an interactive Ask Me Anything (AMA) interview on the Medical School subreddit to help demystify the application process for students.
In the first part of this four-part series, you'll find answers to some of the questions that were asked about matching into a pathology residency and the best way to learn more about the specialty of pathology while in medical school.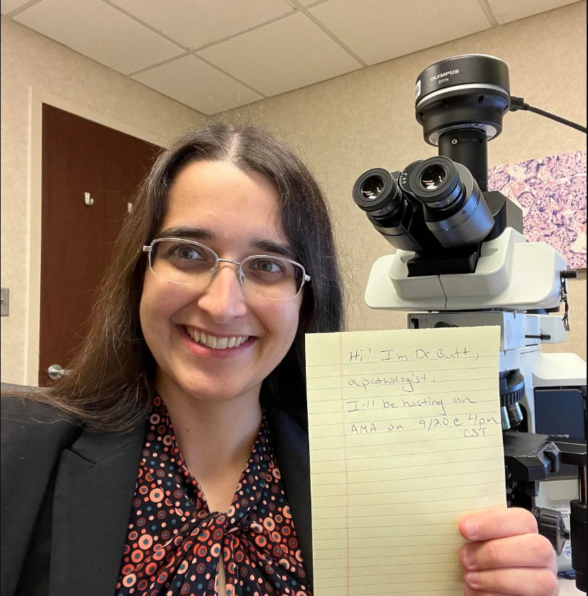 What advice do you have for medical students interested in pathology? 
Dr. Yasmeen Butt: I would highly recommend shadowing a pathologist and/or setting up a formal rotation. Usually what you get in class is very different than what it's actually like to practice as a pathologist. 
Dr. Benjamin Mazer: The best thing you can do is learn as much about the practical work of pathology. Reach out to various pathologists or divisions at your school to see if you can shadow or rotate, at least briefly. See what different areas of anatomic pathology and clinical pathology are like. Have an idea of what the day-to-day of pathology entails. It'll help you demonstrate interest and help you make decisions about what you want your career to look like.
Dr. Emily Green: Just like any field, the more exposure you have, the better sense you will have of the profession and what you are looking for in a residency program. This will shine through when you interview and write your personal statement. Get pathology rotations and set up meetings with attendings to ask them why they chose pathology and what they like about their practice. 
Dr. Brian Cox: The biggest thing you can do for yourself is to sit at the scope with someone who will take you through several interesting cases. Even if what you're seeing makes no sense, having someone take you through what is important, why it is important, and how it is communicated can help you gain perspective on whether the job is for you. Grossing and autopsy are a small but important proportion of residency. 
I don't think reading pathology textbooks (at this stage) is as important as getting to know what you'll be doing and the people you'll be working with. 
#PathTwitter is a great place to get started, as well as PathSIG and PathElective.  
What are some creative ways to get exposure to pathology before a rotation? 
YB: Follow the specimens!  
If you are on a surgery rotation and there is a frozen section, ask if you can follow the specimen down to the lab to see how frozen sections are done. Or just follow the specimens sent for permanent to see how they are grossed in the lab after the surgery is done.  
If you have a patient waiting on a biopsy diagnosis, call the lab and see if you can sit with the pathologist to look at the biopsy. We love it when medical students show interest, and most pathologists will gladly show you a case if you ask. 
BM: I would encourage you to do formal pathology rotations, ideally both anatomic and clinical pathology so you can see both sides. To supplement this, you can reach out to local pathologists for informal shadowing experience to see what the day-to-day work is like.  
There are also now virtual pathology electives at some places, and #PathTwitter is a great way to make connections too! The College of American Pathologists offers free membership to medical students, as well as scholarships for medical students to attend conferences.
Read the full Ask Me Anything on r/MedicalSchool.  

Read the rest of the series:
---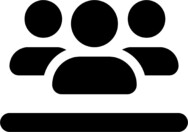 The Digital Content Committee is charged with increasing the visibility and use of member resources and social media channels to drive member loyalty and engagement by leveraging data to better understand the needs of current and prospective members. This committee reports to the Council on Membership and Professional Development.