Twitter Chat Wrap-Up: Adjusting to the New Normal as a Pathology Resident – Job Hunting & Interviewing During COVID-19
On November 10 at 9pm EST, I took over the @Pathologists Twitter handle to host a Twitter chat about how pathology residents can effectively look for a job during this unprecedented pandemic.
I was joined by expert guests Tyler Teichmeier, MD, FCAP (@PathTyler), Pathology Medical Services; Richard Owings, MD, FCAP (@Owingscorp), Delta Pathology Group; and Kamran Mirza, MD, PhD, FCAP (@kmirza), Loyola Pathology.
Below are some highlights from the hour-long discussion.
---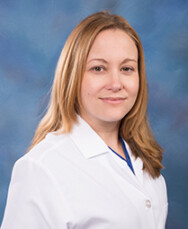 Dr. Riddle is a senior pathologist for Ruffolo, Hooper, and Associates, providing services at Tampa General Hospital, the academic center for the University of South Florida (USF) Health Morsani College of Medicine, where she is also the pathology residency site director. There, she does general anatomic pathology with a focus in bone and soft tissue, neuropathology, and dermatopathology. She is also associate professor, associate residency program director, and program research liaison for the USF Health Department of Pathology and Cell Biology.

Heavily involved in organized medicine, Dr. Riddle is active within the CAP, the American Medical Association, the United States and Canadian Academy of Pathology, and her state pathology and medical societies. She has a special interest in high reliability medicine and creating a culture of quality and patient safety. Dr. Riddle was selected for the American Society for Clinical Pathology's 2018 40 under Forty "Top Five" and Pathologist Magazine's "Power List." In 2021 she was honored with the CAP Resident Advocate Award.