Twitter Chat Wrap-Up: Adjusting to the New Normal as a Pathology Resident – Job Hunting & Interviewing During COVID-19
Twitter Chat Wrap-Up: Adjusting to the New Normal as a Pathology Resident – Job Hunting & Interviewing During COVID-19
On November 10 at 9pm EST, I took over the @Pathologists Twitter handle to host a Twitter chat about how pathology residents can effectively look for a job during this unprecedented pandemic.
I was joined by expert guests Tyler Teichmeier, MD, FCAP (@PathTyler), Pathology Medical Services; Richard Owings, MD, FCAP (@Owingscorp), Delta Pathology Group; and Kamran Mirza, MD, PhD, FCAP (@kmirza), Loyola Pathology.
Below are some highlights from the hour-long discussion.
---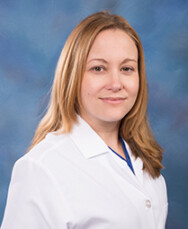 Nicole Riddle, MD, FCAP is a pathologist with Ruffolo, Hooper, and Associates, a medical practice consisting of board-certified pathologists based primarily at Tampa General Hospital. Previously, she was laboratory medical director and the sole staff pathologist for a cancer center in Northeast Alabama. Prior to that, she was faculty at UTHSC San Antonio, where she was actively involved in resident/fellow/medical student training. She trained at the UFCOM, Gainesville, AP/CP at Moffitt Cancer Center/USF, Tampa, and did Bone/Soft Tissue with an additional focus in GI/Liver and Derm at UPenn. She currently sits on committees and councils for the College of American Pathologists, AMA, USCAP, and DPA.