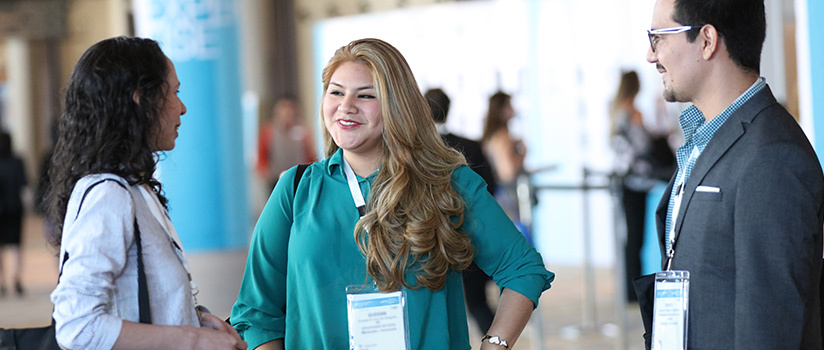 Residents Forum: Build Your Leadership Skills
As a pathology resident and physician, you are faced with many life-changing, and often stressful decisions that impact you, your family, and your patients. As physicians we must be leaders in the laboratory, hospital and our specialty.
Through the Residents Forum, the CAP provides opportunities to develop and demonstrate valuable leadership skills which you can use in every facet of your career. We all know how critical pathology and laboratory medicine is to patient care, learning how to be a leader and advocate so others are aware is a necessity.
Education
Take advantage of the following educational resources to help you during your residency.
Fellowship Resources
Navigating pathology fellowship applications can be simultaneously exciting and overwhelming. To make the process easier, we organized a collection of resources that will help you prepare for fellowship season. Our Fellowship Roadmap serves to guide you on ways to find the right program, provides a concise application process to-do list, and includes examples of frequently asked interview questions. Access the Roadmap
Standardized Pathology Fellowship Application
Our Residents Forum's Standardized Pathology Fellowship application helps to streamline the fellowship application process, encourage ethical fellowship acceptance guidelines, build consensus on application deadlines, and entrust oversight of the fellowship application process to the pathology chairs through the Association of Pathology Chairs.
Download and fill out the Standardized Pathology Fellowship Application available in PDF or Microsoft Word formats.
Are You a Pathology Fellowship Director? Send us an email to let us know you accept our Standardized Pathology Fellowship Application and we will post your program's name for your future fellows' use.
The Strength of CAP Advocacy
CAP for Medical Students
Medical students can access content and information about how vital the specialty of pathology is from the leading organization of board-certified pathologists and our members. We encourage you to become part of our CAP community through our medical student forum and apply for a CAP Foundation Medical Students travel Award. Learn more
Awards
The CAP Foundation offers awards and fellowships to CAP member residents for leadership development, informatics, and translational diagnostics.
Career Resources
We are committed to helping you take the next big step, from helping you find the perfect opportunity to easing the transition from Resident to Medical Staff.