Surgical Pathology Topic Center
Assisting pathologists by providing guidance for surgical pathology practice and quality assurance.
Resources and educational material to help surgical pathologists continually improve their performance.
Surgical Pathology Resources
PIP - Performance Improvement Programs
Access the following sample cases and participant summary reports, which are discussions that provide reviews of participant results from the surgical pathology surveys or educate participants on advancements in the field.
The sample cases use the CAP Digitalscope technology.

VBP - Virtual Biopsy Program
Atlas of Fundamental Infectious Diseases Histopathology (PUB127)
Bobbi S. Pritt, MD, FCAP, editor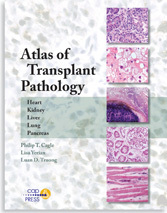 Atlas of Transplant Pathology (PUB124)
Philip T. Cagle, MD, FCAP; Lisa Yerian, MD, FCAP; Luan D. Truong, MD, FCAP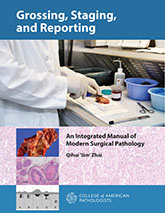 Grossing, Staging, and Reporting (PUB131)
Qihui 'Jim' Zhai, MD, FCAP, editor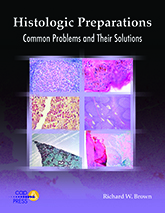 Histologic Preparations: Common Problems and Their Solutions (PUB123)
Richard W. Brown, MD, FCAP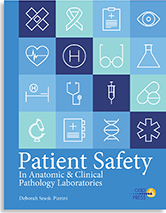 Patient Safety in Anatomic and Clinical Pathology Laboratories (PUB316)
Deborah Sesok-Pizzini, MD, MBA, editor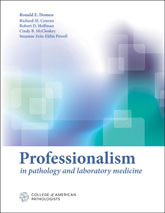 Professionalism in Pathology and Laboratory Medicine (PUB317)
Ronald E. Domen, MD, FCAP; Richard M. Conran, MD, PhD, JD, FCAP; Robert D. Hoffman, MD, PhD, FCAP; Cindy B. McCloskey, MD, FCAP; Suzanne Zein-Eldin Powell, MD, FCAP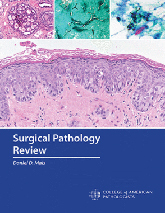 Surgical Pathology Review (PUB130)
Daniel D. Mais, MD, FCAP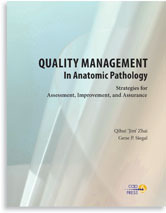 Quality Management in Anatomic Pathology (PUB125)
Qihui "Jim" Zhai, MD, FCAP; Gene P. Siegal, MD, PhD, FCAP
Join the Surgical Pathology Committee
Latest from the Surgical Pathology Committee
Products of Conception Guidance

In response to outreach from members regarding the potential impact on the practice of pathology of the Dobbs v Jackson Supreme Court decision, the CAP created an aid for pathologists on the processing and reporting of pregnancy tissues/products of conception (POC) specimens.