7 Reasons to Join a CAP Committee
Among the unique benefits of joining the CAP, volunteering to serve on a committee ranks near the top.
If you are looking to get more involved with the College of American Pathologists (CAP) in the new year, consider applying for a committee. Through their respective responsibilities, committees directly impact the CAP, its members, and pathology. With over 60 committees to choose from, you can apply for one that matches your skills, interests, and professional goals.
Serving on a CAP committee comes with many benefits, including:
Expand your network and build camaraderie.
Most committees will meet at least once in person, creating the opportunity to forge relationships with your peers and foster meaningful connections through your committee work.
Nurture interpersonal and organizational skills such as public speaking, time management, and teamwork.
Being a member of any committee, regardless of the responsibilities, is a chance to demonstrate and refine the soft skills that are key to professional development.
Increased knowledge of current and emerging trends in pathology, technology, and more.
Pathology, like any science, is continually evolving. While it's impossible to always be up to date, being on a committee gives you exposure to the latest information that will impact the specialty.
Opportunities to publish articles.
As a committee member, you can gain recognition among your peers by publishing articles on various CAP channels.
Contribute to the field of pathology and various subspecialties.
Volunteering on a subspecialty committee like the immunohistochemistry committee or hematopathology committee means serving as the scientific resource of the CAP. This direct contribution assures the delivery of scientifically sound and reliable pathology and diagnostic services to patients and the community.
Advise on influencing curriculum for future pathologists.
There's nothing more rewarding than paying it forward to the next generation with your time, knowledge, and skills by identifying opportunities for improvement in pathology training and developing suggestions for interventions, interactions, or products to enhance the recruitment of medical students into pathology.
Contribute to the lifelong learning needs of pathologists.
Serve as a subject matter expert and help set the curriculum for CAP Learning. Collaborate with CAP councils and committees to develop programs for pathologists, pathologists-in-training, and laboratory professionals.
These are only seven of the many benefits of joining a CAP committee. We encourage you to explore the committee list and find the one that is right for you.
If these reasons have convinced you, it's time to apply. The 2024 application is now open and closes on April 28, 2023.
---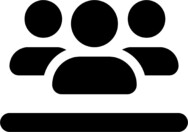 The Member Engagement Committee is charged with managing the member portfolio to drive recruitment, engagement, and retention; identifying and developing member engagement opportunities; and recognizing members and staff who make significant contributions that advance the specialty. This committee reports to the Council on Membership and Professional Development.