Business Performance Management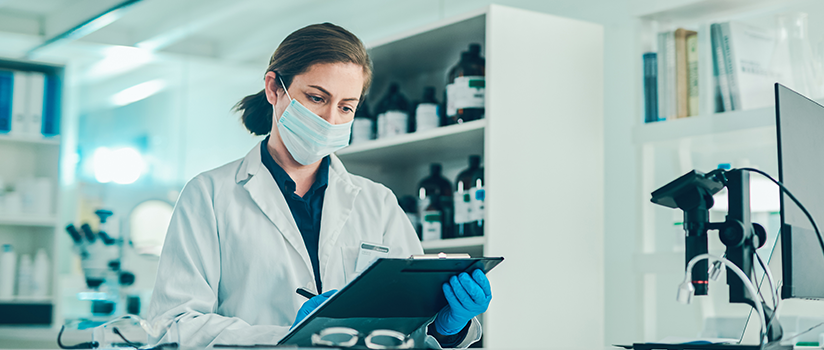 Enhance Performance. Manage Compliance. Control Costs.
These CAP resources help you tune your operations to the ever-changing landscape of innovations, reimbursement levels, and market expectations. We can help you build financial acumen, optimize your practice for market conditions, and manage compliance.
---
Basics of Finance
Unlike generalized finance education, our finance resources are tailored to the specific needs of pathology practice management.

A basic tool in understanding your practices finances is understanding its cost structure. Learn the different types of costs and how they impact your practice. This interactive toolkit will guide you in identifying, analyzing and learning how to manage and lower your costs and ultimately enhance your profitability.
---
Compliance Management
Compliance is more than the details of executing individual tests. Our compliance management resources will help you better disclose harmful errors and test results, limit fraud liabilities, and address other medicolegal issues.
Resources
---
Process and Cost Management
Without foundational knowledge of operational costs, you can't accurately determine profit or plan for sustainable growth. With the resources in this section, you can effectively identify costs down to the individual tests, assess your billing processes, and analyze your capacity workflow for a comprehensive view of your practice.
Having a detailed understanding of your practice's cost structure is essential to controlling its financial future. This toolkit provides basic financial management skills, process and cost management to help you identify, analyze, and control the various components driving costs. Understanding these costs will enable your practice to create strategic initiatives to control or lower its cost structure. Each dollar saved increases your bottom line.

Billing Assessment Toolkit

Getting paid for your work, the work of your support staff, and for the host of expenses associated with running your pathology operation is more difficult than ever before. Your profit margins are at risk due to a variety of payment reductions and new payment models. Learn how to control your economic future by controlling your revenue cycle and process cost with the Billing Assessment Toolkit.
Practice Assessment Toolkit

The Practice Assessment Toolkit provides an objective review of your practice's medical skill sets, organizational capabilities, and capacities. By identifying strengths and opportunities for growth, your practice will be more competitive and able to capitalize on current and future conditions. Growing your practice and controlling your costs are critical elements to success. With the results of your assessment, your practice's leadership will have the information necessary for a detailed understanding of your practice's current state.