Expertise in Precision Medicine

The Personalized Health Care Committee presents resources which focus on emerging areas of precision medicine. This includes brief, relevant articles by CAP members that enable the reader to gain a better understanding of a particular area of precision medicine. Examples include pharmacogenetics, immune response genes, and the latest in the molecular drivers of cancer. Articles often include curated references so readers may learn more about a particular subject area.

We hope you find these resources useful, and if you have ideas for topics you would like to learn more about please do not hesitate to email us.
– Matthew W. Anderson MD, PhD, FCAP and Jordan S. Laser, MD, FCAP on behalf of the Precision Medicine Resource Center project team
Articles and Presentations by the Personalized Health Care Committee

The following articles and presentation were developed by members of the Personalized Health Care Committee and cover a variety of precision medicine topics.
Next Generation Sequencing (NGS) Worksheets
Next Generation Sequencing worksheets, or NGS worksheets, focus on variant detection in the setting of inherited disease and provide a structured framework to guide the user through the entire life cycle of an NGS test. Each of the NGS worksheets contain background, instructions, and step-by-step guidance with examples for the different phases of NGS test development and implementation.
The five worksheets are:
Test Content Design
Focuses on the strategic considerations that a clinical laboratory director may consider prior to test development.
Download the Test Design NGS worksheet
Test Optimization
Translates the test design requirements to an initial assay design including defining the coverage over the target regions, capture and sequencing methodologies, and any supplementary assays as needed.
Download the Test Optimization NGS worksheet
Test Validation
Describes typical analytical performance metrics including analytical sensitivity, specificity, reproducibility, and repeatability in addition to associated formulas, suggested reference materials and calculators. Also included are example worksheets on validation study design and subsequent data analysis.
Download the Test Validation NGS worksheet
Quality Management
Provides an overview of the procedure monitors for the pre-analytical, analytical and post-analytical phases of NGS based testing.
Download the Quality Management NGS worksheet
Bioinformatics and IT
Provides an overview on the critical considerations for the compute infrastructure as well as selection and validation of informatics approaches for tertiary processing of samples (the initial aspects of bioinformatics are covered in previous sections).
Download the Bioinformatics and IT NGS worksheet
Members-Only Access

---
- Login and CAP Membership required.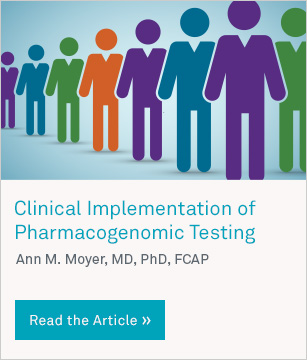 Contact Information

Direct questions, comments on Precision Medicine to: